PINTA MIAMI - CELEBRATION OF A 2022 WITH DIALOGUE, DYNAMICS AND SUCCESS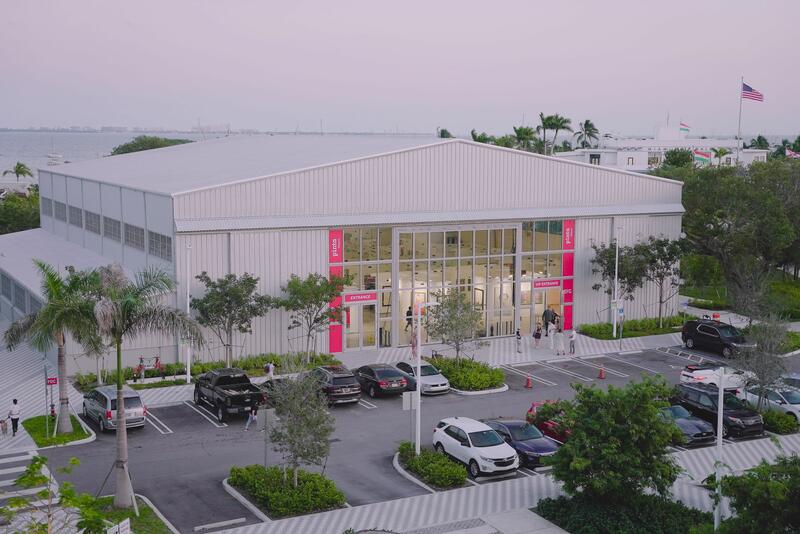 Pinta Miami concludes the 2022 cultural agenda with more than 14,000 visitors, 48 institutions and 28 cities present. The fair at The Hangar, Coconut Grove led to good sales and a record number of awards. Pinta closes the year with extensive ground covered and is preparing to continue growing on both sides of the Atlantic.
Turning 16 years old, Pinta Miami celebrated in 9 sections, with 10 international curators and exhibition projects that ranged from ancient techniques from the American continent to works in the Metaverse. Thus, Pinta reflects its commitment to the diversity and aesthetics of Ibero America.
In 2022, Pinta Miami was a center of exchange and impact in private and public spheres, generating a large number of opportunities for artists and galleries.
In its opening event, Pinta hosted the EFG Latin American Art Award, whose finalists were selected from the arteBA, ArtBo, SP Arte, Ch.ACO and Pinta PArC fairs. The winner was Carla Chaim, from Galería Raquel Arnaud Brazil, and her work was acquired by the EFG Capital collection to be exhibited in Miami.
In addition, the NEXT Award recognized the Vigil Gonzales from Cusco and ABRA from Caracas galleries for their collaborative proposal and the dialogue between their artists Benjamín Cieza Hurtado and Jurgens Portillo.
Finally, Pinta Miami organized eight acquisition awards through renowned collections in Miami, Madrid, Buenos Aires and Lima. The Jorge M. Pérez and the Juan Carlos Maldonado art collections acquired works by the Paraguayan artist Elsa Gómez, the D+C Family Foundation took "Black Tears" by the Cuban Aimée García and Alberto and Ginette Rebaza chose a painting by Samuel Sowatey. In addition, the Pablo Atchugarry Foundation added to its collection a sculpture by Adriana González Brun, from the Viedma gallery in Asunción. Finally, the Ama Amoedo Collection acquired a work exhibited by Remota gallery
After completing its in-person events, Pinta Miami and all its exhibitors can be visited online. In this way, Pinta breaks through physical barriers to ensure that its global audience can access the wide variety and prestige of the exhibited galleries. Enter Miami.pinta.art to continue enjoying.
"I am excited to witness and invigorate the growth of Pinta year after year" shared Diego Costa Peuser, director of Pinta Art. "I am deeply grateful to our Main Sponsor EFG Wealth Management, to the galleries who exhibit with us and to all the people who visit us and demonstrate their support for the arts of Ibero-America".
In addition, Pinta online presents its complete catalog with all the exhibitors, curatorial texts and the vision of the curators and producers of this fair that travels the continent every year. Access the catalogue here.
Meet you again next year for another magnificent meeting in Coconut Grove! The Pinta universe continues to expand and honor its commitments.
December 7th to 10th 2023.
The Hangar, Coconut Grove.
Related Topics
Subscribe
to receive the latest news and articles written by experts
May interest you