FROM MONO TO DIALOGUE: SOLO-DUO AT PINTA MIAMI 2022
Curated by Oscar Roldán-Alzate, Solo-Duo is presented as an alternative to the traditional Solo Projects section, favoring contrasts and expanding the depth of dynamics and coexistence. This reinvention represents Pinta's commitment with the historic and the contemporary, the young and the established, the local and the global.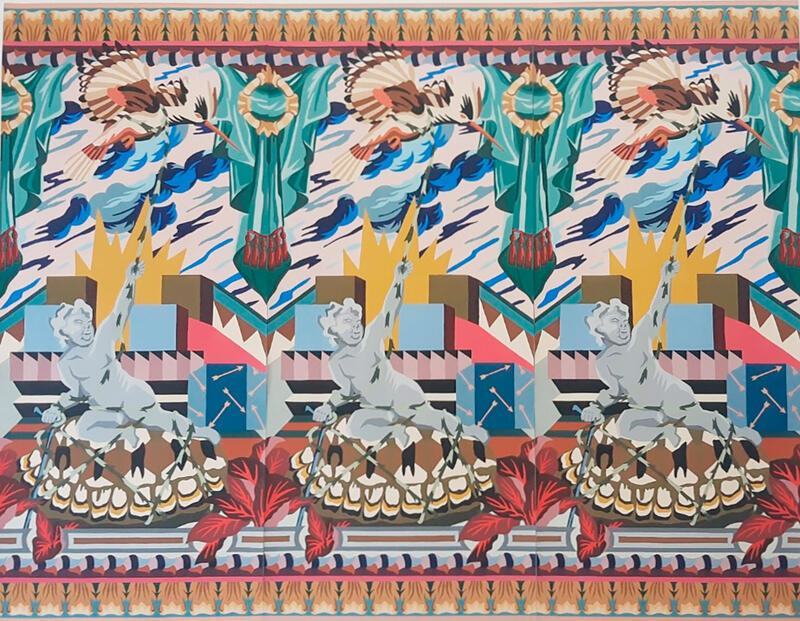 PARTICIPATING ARTISTS: Sofía Maldonado-Suárez and Bobby Cruz (Galería Petrus), Cristina Ortega and Marco Pardo (Galería de Arte a Ciegas), Lucrecia Píttaro and Sabine Finkenauer (Trinta Contemporánea) and Daniel Barclay (Younique).
Curatorial text
Eight artists represented by five galleries from Europe and Latin America make up the proposal for the special Solo-Duo section. This edition of Pinta Miami thus incorporates a new model that allows us to contemplate, for the first time, artist duets sharing a space and proposing new horizons of meaning to their poetics.
Galleries from Puerto Rico, France, Ecuador and Spain show contemporary processes in the plastic and visual arts that show highly complex and daily issues resolved with quite conventional techniques; and others that incorporate dialogic alternatives that coexist with times and places, an issue that reinforces a return to noble materials and a constant review of the problematic dynamics that art faces in the era of virtual reality, the metaverse and its dramatic expansion that is apparently about to change the ways in which we relate not only to art, but also to also among ourselves.
Ceramics, painting, drawing, polychrome objects, images engraved with light (cyanotype) and multiple combinations speak to us of a return to know-how, a critical look that does not remain in lamentation, rather it is purposeful in front of an art scene where the artist's hand has been displaced by the interface and algorithms. This entire scenario recalls the end of the 19th century and the resistance of a large part of the art ecosystem to the ravages of the industrial revolution: Arts and craft and art nouveau seem to be reborn then with a force motivated by political, social, ethnic and very especially ecological factors.
It is not a mystery that wherever art is thought and made, it always brings up the misfortunes of its time. They are clearly, the creations of art, the best indication of what we humans do, of how we relate to the environment, with the ways of shaping our cities and communities, and of course, of reflecting the particular ways of relating accordingly to our capabilities and heterogeneity.
The Solo-Duo format allows us, then, to attend the particular way of coexistence of different people in a vital space; to build realities with the other, with diversity and in the midst of the resistance that the present proposes us. This is a section made up of emerging artists and others with a long history who show a consistent curatorship and serious research processes, providing new perspectives on issues that are often ignored, but which thanks to their power, it is possible for us to recreate life and, incidentally, take distance to gain consciousness.
November 30th to December 4th.
The Hangar - 3385 Pan American Dr, Miami, FL 33133.
Get your tickets here.
Subscribe
to receive the latest news and articles written by experts
May interest you