ARTISTS SELECTED FOR THE 2023 FAARA RESIDENCY
The Ama Amoedo Foundation has announced the artists selected for its 2023 residency. The jury was formed by Miguel A. López, Solana Chehtman and Tobías Ostrander.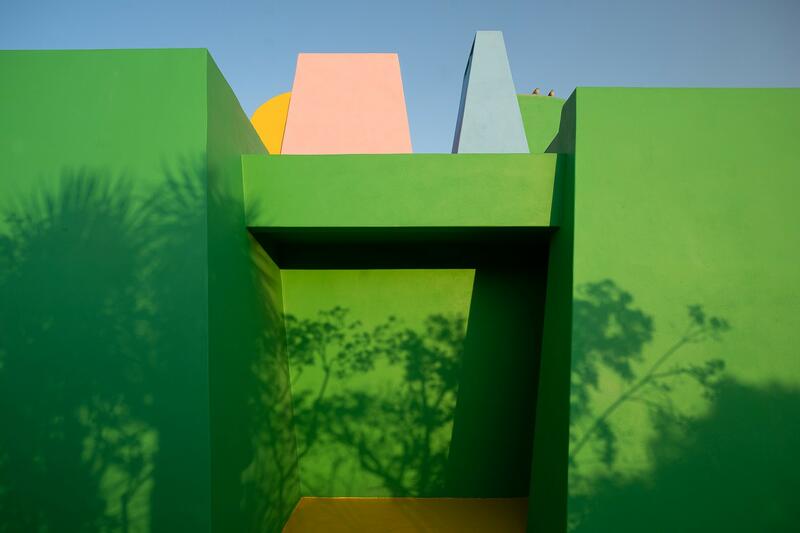 The FAARA residency is designed to allow artists from Latin America to deepen their practices in a natural environment that provides them with concentration and support. The residency seeks to stimulate artistic research through a personalized plan of activities and visits for each resident artist.
Through a rigorous process carried out by a Selection Committee of curators and art professionals who rotate in each edition, six artists are invited each year to participate in the FAARA residency for six weeks. FAARA receives two artists simultaneously during three annual cycles. In each period, the artists share a work and living space at Casa Neptuna, a house commissioned to the Argentine artist Edgardo Giménez, located meters from the ocean, in the native forest of José Ignacio, Uruguay.
The selected artists are Seba Calfuqueo, Rita Ponce, Marilyn Boror Bor, Florencia Sadir, Paola Monzillo and Lizania Cruz.
The jury in charge of selecting the participating artists is formed by Miguel A. López, Solana Chehtman and Tobías Ostrander.
Miguel A. López is a writer, researcher and curator who lives and works in Lima, Peru. Between 2015 and 2020, he worked at TEOR/éTica (Costa Rica) as Chief Curator and, since 2018, as Co-Director and Chief Curator. His curatorial projects include Sila Chanto & Belkis Ramírez: Aquí me quedo / Here I Stay, at ICA-VCU (Richmond , 2022); ¿Y si dedicara mi vida a una de sus plumas, at Kunsthalle Wien (Vienna, 2021), Cecilia Vicuña. Veroir the illuminated failure, at Witte de With (Rotterdam, 2019), which traveled to MUAC-UNAM, (Mexico City, 2020), CA2M (Madrid, 2021) and Banco de la República (Bogotá, 2022).
Solana Chehtman is an Argentine curator and cultural producer based in New York. She is Director of Artist Programs at the Joan Mitchell Foundation. She was the inaugural Director of Creative Practice and Social Impact at The Shed, where she directed the Open Call and Up-Close artist development programs. Also, she was Vice President of Public Engagement at Friends of the High Line, where she created, curated and produced experimental performance series and social engagement projects. In recent years, she co-curated A panorama of this world, with Daniel Birnbaum of Acute Art at Fundación Proa (Buenos Aires) and was Virtual Curator of NYC & Co. She has collaborated with cultural institutions such as Creative Time, the New Museum and the Queens Museum. Chehtman holds a master's degree in education policy from Columbia University.
Tobias Ostrander is Estrellita B. Brodsky Associate Curator of Latin American Art at Tate Modern. In 2022, he served as Curatorial Advisor for the Aichi Triennale 2022 (Japan). He was Chief Curator and Deputy Director of Curatorial Affairs at Pérez Art Museum (Miami, 2011-2019), and a founding member of Tilting Axis, a platform for artists, curators, and creatives from the Greater Caribbean region, from 2014-2019.
In addition, Laura Hakel joined the curatorial team as Curator of the Ama Amoedo Collection and Artistic Projects at the Ama Amoedo Foundation. Hakel will continue to build the Amoedo Collection and expand its reach into contemporary Latin American art. Hakel comes to the Ama Amoedo Foundation after receiving her M.A. in Curatorial Studies from the Center for Curatorial Studies (CCS) at Bard College. Previously, she held positions at the Museo de Arte Moderno in Buenos Aires.
Subscribe
to receive the latest news and articles written by experts
May interest you