PINTA MIAMI TRIBUTES IDES KIHLEN IN RED, BLACK AND WHITE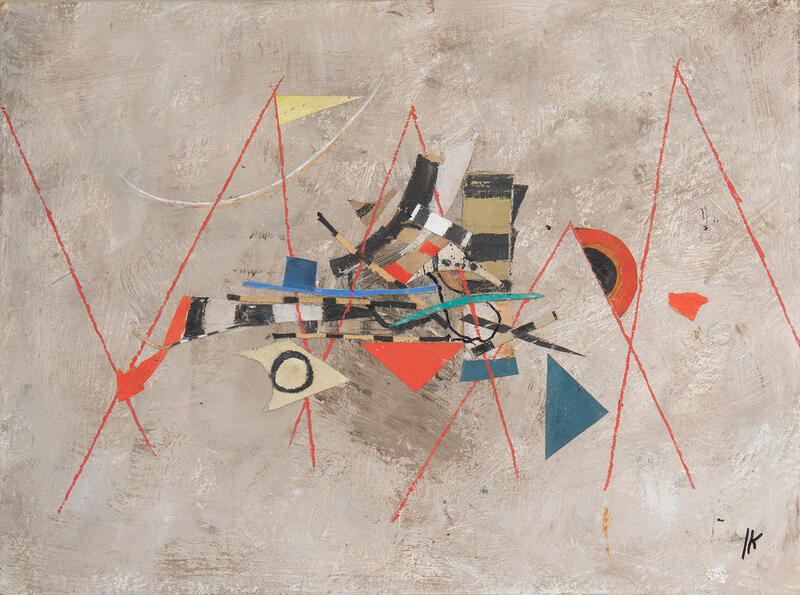 In its sixteenth edition, Pinta Miami pays tribute to Ides Kihlen in collaboration with the Aina Nowack / AAC gallery. Kihlen's works, exhibited both internationally and in the main Argentine museums, have sparked attention only recently but very heartily. Pinta seeks to honor this relentless artist whose rhythms and gestures express a playful intuition.
Tribute text by Marcela Costa Peuser:
Ides Kihlen paints. She paints every day, from early hours. And just as she paints, she lives. Fun and free. Until a few years ago, her work was one of the best kept secrets in the Argentine visual arts scene. It was only at the beginning of the 21st century that her paintings left her workshop and came to light.
Since then, her production began to circulate and arouse great interest from collectors, galleries and institutions; She participated in art fairs around the world and the most important museums in Argentina dedicated important exhibitions to her. In 2022, Ides turned 105 years old and the Museo Nacional de Bellas Artes in Buenos Aires celebrated it with the exhibition Homenaje a Ides Kihlen. She also received the Lifetime Achievement Award from the Academia Nacional de Bellas Artes.
Pinta Miami joins this celebration with a new tribute. In collaboration with the Aina Nowack Gallery, we invite our international visitors to enjoy this great symphony inhabited by the lyrical and playful compositions of Ides: her white, black and red series.
Born in Santa Fe, Argentine province in 1917, Ides Kihlen studied with the great Argentine painters of her time at the Escuela Nacional de Bellas Artes in Buenos Aires, Argentina. Later, she studied at the Escuela de la Cárcova (Buenos Aires, Argentina) with masters such as Adolfo de Ferrari and Oscar Conti. After a figurative phase, the key to her abstractionism approach was her participation in the workshops of Kenneth Kemble, Vicente Puig and André Lhoté, among others.
Her production remained independent of the artistic development of the time, focusing more on the processes than in the results. She has an uninterrupted artistic trajectory of 90 years.
November 30th to December 4th.
The Hangar - 3385 Pan American Dr, Miami, FL 33133.
Get your tickets here.
Subscribe
to receive the latest news and articles written by experts
May interest you