MICHEL MAJERUS: PROGRESSIVE AESTHETICS
The Institute of Contemporary Art (ICA Miami) presents Progressive Aesthetics, an exhibition by Michel Majerus wich explores de late artist's prescient work by taking up his rich and varied interpretations of capitalism and cultural imperialism as they relate to art in American culture.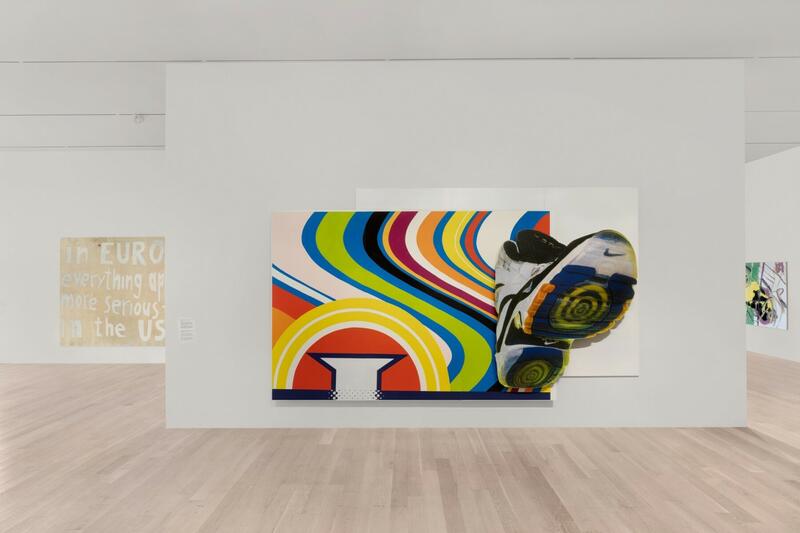 Created at the threshold of the twenty-first century, Majerus's works expound on themes of transformation and are characterized by a fascination with speed, openness, and transmission. The artist's works explore his passion for technology, youth culture, and art history—all united by his obsession with the power of art and institutions.
The exhibition brings together works from throughout Majerus's brief but dynamic and prolific career, highlighting their timely reflection on and criticism of the pervasiveness of images. Progressive Aesthetics begins with works from the early 1990s, and sees Majerus exploring the story of modernism, antagonizing twentieth-century avant-garde movements, their power, and limitations. Engaging with the influences of art history on Majerus's work, the exhibition also includes abstract paintings that quote modern masters such as Willem de Kooning and Frank Stella.
Dispersed throughout the many paintings in Progressive Aesthetics are six works from what may be considered the artist's most famous images: serial screenprint appropriations of the famed (and at one time infamous) 1984–85 collaboration between Andy Warhol and Jean-Michel Basquiat. Considering himself a collaborator with the elder artists, Majerus remakes the image, flattening it and adding near mechanical flourishes. A meditation on genius and the notion that mastery yields originality—as well as the complex myths of his artistic forebears—these signal works contain many of Majerus's key themes and illustrate his belief in the cultural impact of art.
Michel Majerus (b. 1967, Esch-sur-Alzette, Luxembourg; d. 2002, Luxembourg) lived and worked in Berlin after studying at the Staatliche Akademie der Bildenden Künste Stuttgart (1986–92); he worked in Los Angeles in 2000–02. Significant exhibitions include a radical installation for his solo exhibition at Kunsthalle Basel (1996), a commissioned mural for the main exhibition at the Venice Biennale (1999), and a solo exhibition at the Kölnischer Kunstverein, Cologne (2000). Various museums have organized posthumous exhibitions of Majerus's work, including Kunstmuseum Stuttgart (2011) and CAPC musée d'art contemporain de Bordeaux (2012); a series of retrospective exhibitions began at Kunsthaus Graz and traveled to Stedelijk Museum Amsterdam; Deichtorhallen Hamburg; Kestner Gesellschaft, Hannover; and Musée d'Art Moderne Grand-Duc Jean, Luxembourg (2005–07); Tate Liverpool (2004), Hamburger Bahnhof, Berlin (2003).
Related Topics
Subscribe
to receive the latest news and articles written by experts
May interest you