RECIPROCITY IN EMERGING ART – NEXT AT PINTA MIAMI 2022
Curated by Florencia Portocarrero, NEXT is a new section at Pinta Miami 2022 that functions as an innovative and inclusive platform that allows the fair's audience to discover the latest and emerging art from Latin America. The curatorial structure is based on dialogue and collaboration between galleries. As a result, in five booths, NEXT brings together ten galleries and twelve artists.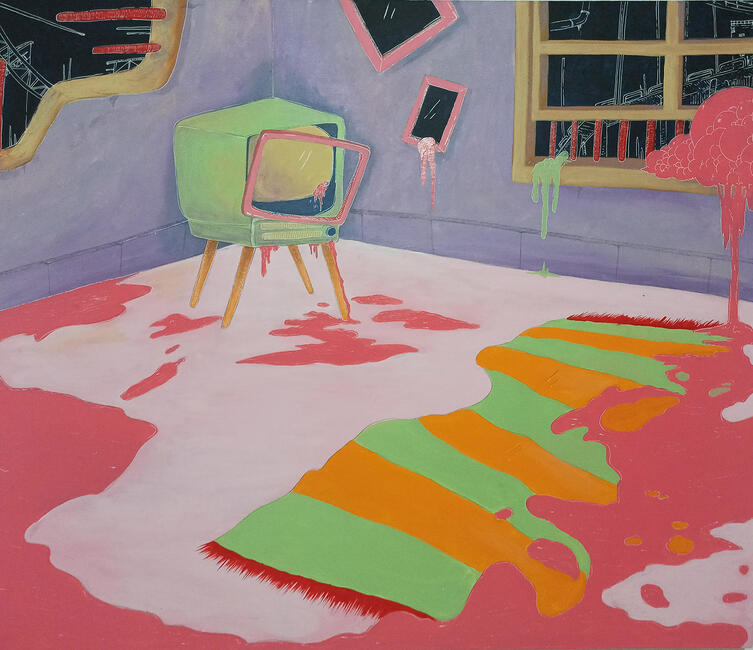 + Arte (Quito) and Taller Maldonado (Guayaquil) present Raffaella Descalzi and Nikita Felix.
Abra (Caracas) and Vigil Gonzales (Cusco) present Jurgens Portillo and Benjamin Cieza.
La Pecera (Punta del Este) and KBB (Buenos Aires) present Martin Peleneur and Martin Touzon.
Nac (Santiago de Chile) and Subsuelo (Rosario) present Josefina Valenzuela and Romina Casile.
Remota (Salta) and Selvanegra (Buenos Aires) present Claudia Alarcón and Guido Yanito with Malena Pizani and Silvina Sicoli.
In order to promote those emerging careers that boost alternative and dynamic dialogues in joint and collaborative work, the NEXT award was created. This year, the jury includes: Alexandra Bryce, Peruvian collector; Gean Moreno, curator at ICA Miami; and Laura Hakel, curator of the Amoedo foundation. The prize is awarded to the booth that achieves the most cohesive dialogue and integration of the practices of the represented artists.
Winners of the Next Award at Pinta Miami 2022: Benjamín Cieza Hurtado, Vigil Gonzales Gallery, Cusco; and Jurgens Portillo, ABRA Gallery, Caracas.
Curatorial Text
NEXT renews the conventional model of participation in Pinta Miami, adopting a curatorial structure based on dialogue and collaboration between the galleries and, by extension, between the artists they represent. Combining rigor with artistic experimentation, the projects were invited to participate in the section – by invitation only – to work in pairs on curating and designing the space. As a result, in five booths, NEXT brings together ten galleries and twelve artists from cities as diverse in the region as Buenos Aires, Caracas, Cusco, Guayaquil, Lima, Rosario, Salta and Santiago de Chile.
Swimming against the current of a constantly accelerating art market, NEXT joins the effort to promote alternative ways – collective and collaborative – of giving visibility to the work of small and medium-scale galleries, with artists and programs that are mostly emerging, but whose strength and vitality are essential to revitalize the international art scene. By facilitating reciprocity, the exchange of contacts and the equitable distribution of risks and costs, NEXT positions itself both as a platform from which galleries can make their artists known and expand their audiences and markets, as well as build an organized community around affective alliances and mutual care.
November 30th to December 4th.
The Hangar - 3385 Pan American Dr, Miami, FL 33133.
Get your tickets here.
Related Topics
Subscribe
to receive the latest news and articles written by experts
May interest you