PINTA ART ANNOUNCES NEW TEAM MEMEBERS FOR 2023
Having concluded a 2022 of strong dynamics and international growth, Pinta is expanding its team with great enthusiasm and incorporating Inés Starc as Gallery & Project Manager for all fairs, and Irene Gelfman as Curator and Project Manager at Pinta Art.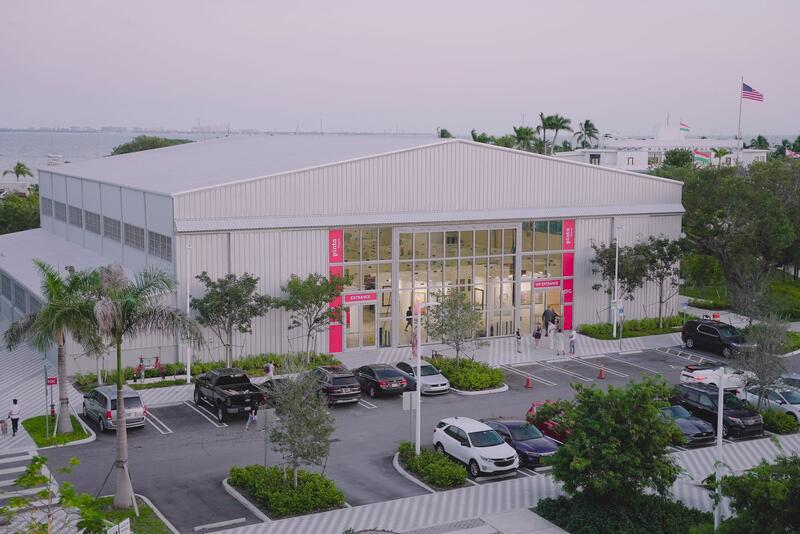 Pinta aims to develop artistic projects and commercial actions that promote and support the Latin American ecosystem to expand the scope of modern and contemporary art through international art fairs. With 16 years of experience in America and Europe, Pinta Art will continue to develop Pinta Miami, Pinta BAphoto, Pinta PArC and Pinta Sud. Having become a great platform, Pinta continues to expand and give visibility and opportunity to emerging projects and young as well as consecrated artists whose recognition is not yet international.
Irene Gelfman has a degree and is a professor of Arts (FFyL - UBA); She attended the Artists Program # 11 at Universidad Torcuato Di Tella (Critic and Curator). She is the winner of the first prize New Curators of the AMALITA Collection and the Argentine Association of Art Critics. She works in art curation, management and criticism with more than ten years of experience in different areas of cultural management, both public (national and local) and private (foundations and NGOs), where she coordinated and produced content. She is the founder and director of Minerva Universos Visuales, an art studio focused on disseminating Art History content for diverse audiences, teaching clinics for artists, and consulting for cultural projects. She writes texts for various media, publications, and catalogs (Otra Parte, Colección de Artistas, among others). Among the massive events that she produced, she coordinated the programming for different festivals, fairs and international events where Argentina was a guest country in areas such as theater, visual arts and music. She developed and coordinated an aid program to promote Argentine artists abroad (APEX-National Ministry of Culture) and was a strategic advisor for the Creative Neighborhoods program.
Inés Starc has a degree and is Professor in Management and History of Arts from the Universidad del Salvador and is dedicated to management and artistic production. She began her career at the Museo de Arte Tigre where she worked for 6 years, first in the educational department and then in Curatorship and Production in the team of María José Herrera and Mariana Marchesi. Between 2017 and 2021 she worked at the Barro contemporary art gallery (La Boca, Buenos Aires) as General Coordinator (2017-2019) and in Sales and exhibitions (2019-2021).
Lately, she has dedicated herself to management and production independently, working on projects such as NODO Circuito de galerías de Meridiano (Argentine Chamber of Contemporary Art Galleries). She also produced the Infinite Topography exhibition of the artist and industrial designer Fernando Poggio at the Museum of Architecture of Buenos Aires (MARQ) and collaborated with the Government of the City of Buenos Aires in the development of the third edition of Art Week.
Subscribe
to receive the latest news and articles written by experts
May interest you