PINTA MIAMI IN ALL SHAPES AND LANGUAGES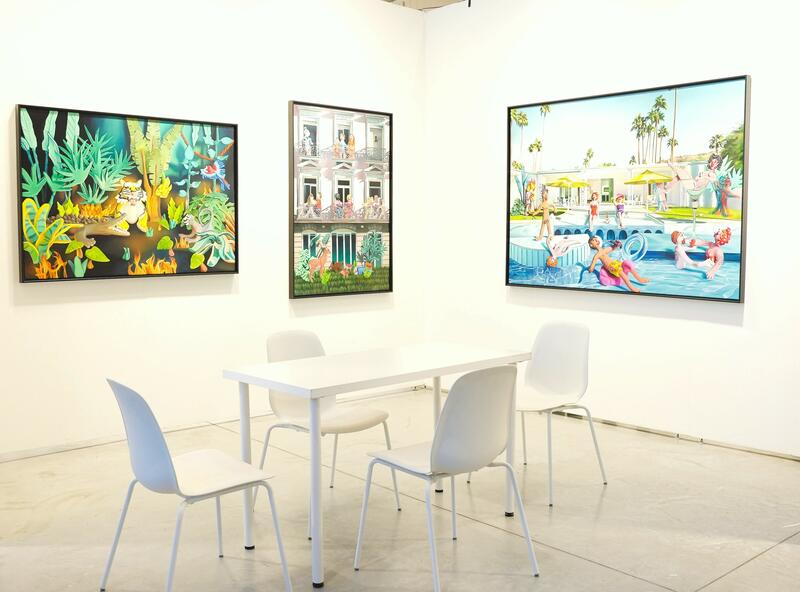 Year after year, Pinta Miami affirms its commitment with the cultural expressions in America and Spain. This year's Main Section, and the highlighted Design section, serve proof of this mission to offer the global public a panoramic view of what the artists in our region have to show.
Rather than simply exhibiting Latin American art, Pinta is proud to celebrate the diversities within the Latin cultures. With a broad curatorial team including Mario Gioia (Brazil), Omar Pascual Castillo (Cuba), José Antonio Navarrete (Cuba/Venezuela) and Oscar Roldán-Alzate (Colombia), Pinta's Main Section exhibits galleries and artists working in both traditional and innovative ways of representing their identities, forwarding their concerns and raising their aesthetic voices.
With these plural narratives and textures, the curators manage "untangling the skein, clearing the gaze, opening spaces for coexistence (commercial relations and aesthetic research) and arguing various curatorial threads that investigate contemporary artistic practice and its precedents on both sides of the Atlantic".
In Pinta Design, architect Pascal Tarabay treats the idea of "Tropicalizar" (to 'tropicalize') in a way that highlights the value of craftmanship and dynamizes traditional design applications. The focus of this section, which exhibits collector design furniture, objects and tapestries, is to showcase both distinct and hybrid languages in contemporary America.
An important part of the show will be the new Lima Modern Gallery edition of art rugs and tapestries weaved in traditional Andean processes by Peruvian master artisans. Both designers and artisans were challenged to create innovative pieces with one of the most ancestral techniques and materials, some of which haven't changed for thousands of years.
November 30th to December 4th.
The Hangar - 3385 Pan American Dr, Miami, FL 33133.
Get your tickets here.
Subscribe
to receive the latest news and articles written by experts
May interest you