SARA FACIO: IMAGES TO LISTEN. THE TRIBUTE ARTIST OF PINTA BAphoto 2022.
Pinta BAPhoto opens its 2022 edition with a tribute to the outstanding photographer Sara Facio. The exhibition is dedicated to her intimate life and proposes a shift in the photographer's camera: she leaves aside her work as a portraitist to look at herself. It is curated by Francisco Medail and with the collaboration of Rolf Art.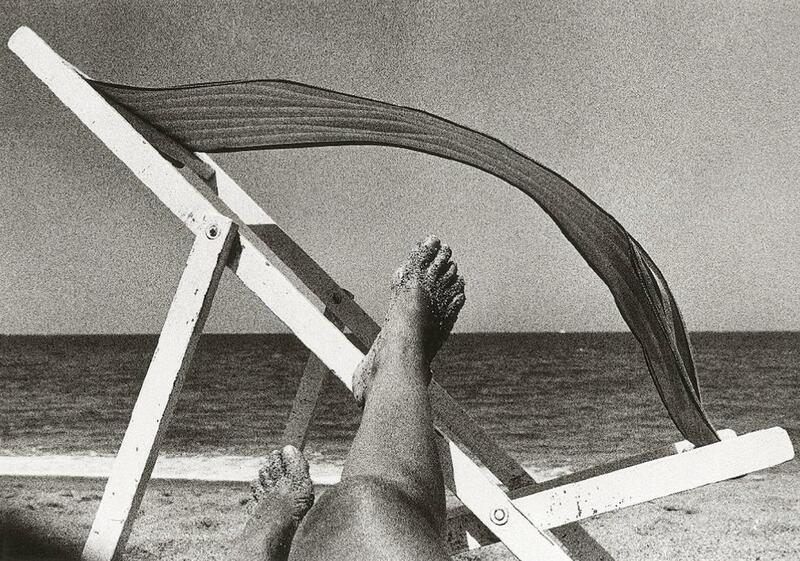 After decades dedicated to the institutional strengthening of photography, Sara Facio became Argentina's most prominent figure of this discipline, with a great career as a photographer, curator and editor. As part of the celebrations for her 90th birthday, Pinta BAphoto joins her with an intimate exhibition of self-portraits and her daily life with María Helena Walsh, her girlfriend and companion for more than thirty years.
"By changing the point of view, this tribute underlines Sara's personal life as the engine of all her work. With love as a space to the possibility of creation. There is something in the photographs gathered here that begins to beat, that invites you to bring your ear closer. As if by doing so, you could still hear the laughter between Sara and María Elena," says Francisco Medail, who in addition to curating this tribute, is an artist and curator specializing in photography. Between 2015 and 2020 he was artistic director of BAphoto, an art fair dedicated to photography, and his work is part of public and private collections, including the National Museum of Fine Arts in Buenos Aires, the Emilio Caraffa Provincial Museum and the Getty Research Institute.
Sara Facio (Buenos Aires, 1932) is a photographer, curator, journalist and editor, noted for her portraits of Latin American cultural figures. Since 1968 she has published more than twenty personal books; she has received awards and distinctions as a photographer and editor abroad. Her photographs are in the permanent collections of, among others, the Museo Nacional de Bellas Artes in Buenos Aires, the Museum of Modern Art in New York (MoMA), the Museo Reina Sofía in Madrid and prestigious private collections. In addition, she created photography selections in newspapers such as Clarín, La Nación and other specialized magazines; she directed the Photo Gallery of Teatro San Martín in Buenos Aires, where she presented 160 exhibitions of world masters and beginners who are today referents; and she created the Photographic Collection of the National Museum of Fine Arts, Cultural Heritage. In 2011 she was named Illustrious Citizen of Buenos Aires and in 2014 and 2015 she exhibited Donación Sara Facio at the Museo Nacional de Bellas Artes, with 200 works by Latin American photographers that she donated to that Argentine institution.
PINTA BAphoto 2022. 18th Edition.
From september 21st to 25th, 2022.
From 2pm to 8pm.
Casa Basavilbaso - Basavilbaso 1233, Retiro, Buenos Aires.
Related Topics
Subscribe
to receive the latest news and articles written by experts
May interest you