WHAT PINTA BAphoto LEFT US IN ITS 2022 EDITION
The eighteenth edition of BAphoto ended last Sunday, held for the second consecutive year at Casa Basavilbaso. With photography as the main protagonist, more than 8,200 artists, gallery owners, curators, collectors and art lovers gathered to explore, discover and pay tribute to latinamerican photographers.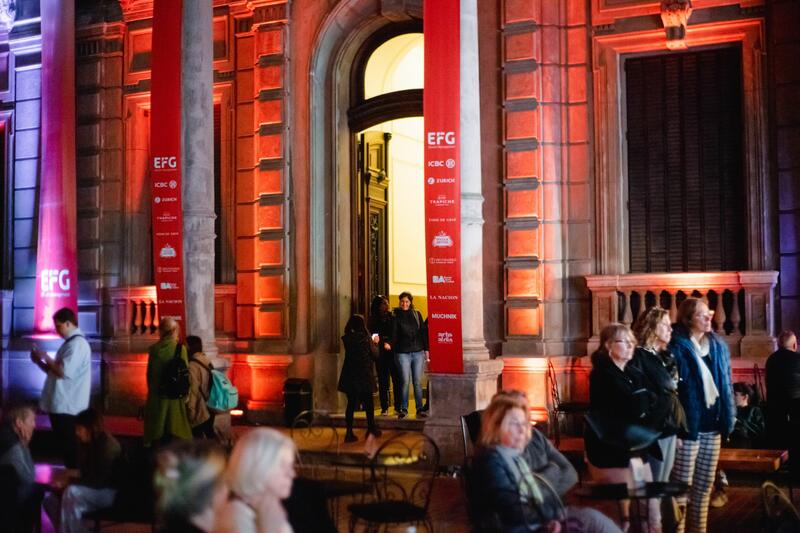 The exhibition had the meticulous and dedicated curatorial work of Irene Gelfman, Bárbara Golubicki, Celina Marco, Francisco Medail and Vero Santalla.
This successful 2022 edition had the usual sections: Sección Principal, Fuera de Foco, Artista Homenaje, Wunderkammer and Video Project; but presented new galleries and spaces that highlighted the experimental processes that innovate contemporary photography; such as CALLE project, an initiative whose photographers and protagonists are people without housing. The Pinta BAphoto catalog is already online to relive the different sectors and their works.
Pinta BAphoto had its Media Point space, where LiveTalks and interviews with collectors, gallery owners, curators and artists linked to Latin American photography were held. In addition, in the Open Files 2022, some of this year's edition photographers told in exclusive interviews the details about their pieces and most recent work. The aim is to give worldwide access to unique and quality content about the exhibition. That is why, Pinta.Art APP was launched: a tool to explore the guides of Pinta events and other art circuits in the area.
"I appreciate the support of our sponsors and their contribution for making this possible. ICBC in its support to experimental proposals in the Fuera de Foco section; Zurich, for supporting the LiveTalks cycle; Trapiche, that participated in Video Project; and Fond de Cave for its commitment to the Wunderkammer section," shared Diego Costa Peuser, director of Pinta. He added: "And a very special thanks to EFG for its important contribution and support to Latin American art. A true example of the collaboration between private and cultural spheres that motivates the expansion of art and the strengthening of our contintent's voices".
Subscribe
to receive the latest news and articles written by experts
May interest you