RAQUEL FORNER AND HER SPATIAL WORKS TAKE THE BELLAS ARTES MUSEUM
Raquel Forner. Spatial Revelations. 1957-1987 at Museo de Bellas Artes de Buenos Aires exhibits the series of paintings, drawings and engravings of the Argentine artist, dedicated to exploring the conquest of the cosmos.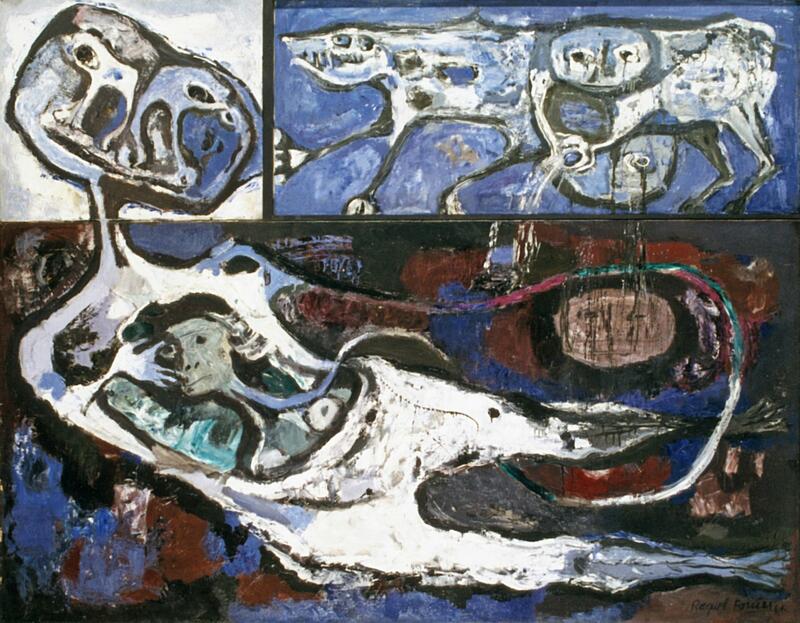 The exhibition brings together approximately 70 works corresponding to Raquel Forner's "space cycle", exhibited for the first time in its entirety. The selected body of work is made up of large-format paintings, lithographs, drawings and sketches that Forner) developed in the last decades of her outstanding career, based on her dazzlement and curiosity for the theme of the conquest of space, which followed the so-called "terrestrial cycle", where she referred to the dramas of war.
"Impacted by the exploration of the cosmos, she appealed in these works to the languages inherited from her passage through the surrealist experience as part of the Paris Group, which she put in dialogue with the postulates of expressionism and fauvism and, even, with contemporary experiences such as Informalism and Neofiguration," says Andrés Duprat, the director of the Bellas Artes Museum.
The exhibition is curated by Marcelo E. Pacheo, who explains: "Forner's sensitivity to humanity's leap towards the mystery, the unknown, as a symbolic experience of man, the consideration of the first questions about life, about creation".
Raquel Forner (Buenos Aires, 1902-1988) studied at the Escuela Superior de Bellas Artes, where she graduated as a drawing teacher. On September 1939, she began the series El drama, based on the Second World War.That year, her work Desolación entered the Museum of Modern Art of New York (MoMA) (institution that in 1957 also acquired Luna).
In 1957, he began the space theme, which she would work on until her death, with works that she grouped in different series. She was inspired by the launching into space of the first artificial satellite that orbited around the Earth that year. The first of these series was Las Lunas (The Moons).
In 1982, she created the Forner-Bigatti Foundation in the house she designed and lived in with her husband. A year later, she held "Raquel Forner. Retrospective" at the National Museum of Fine Arts. She received many awards throughout her career, and at the end of her life, she received the Konex Platinum Award in 1982 and five years later, the Grand Prize of the National Fund for the Arts.
Related Topics
Subscribe
to receive the latest news and articles written by experts
May interest you