PINTA BAphoto 2023: THE OTHER SIDE OF THE STORY
A new edition of Pinta BAphoto will be held in Buenos Aires, Argentina, from September 28 to October 1. With a return to La Rural as its main location, the 19th edition will feature the participation of projects that focus on historical photography.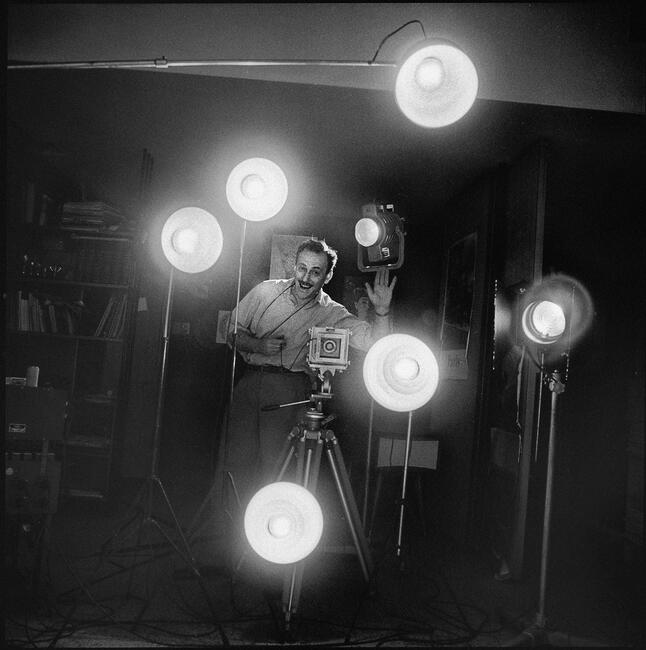 TRIBUTE ARTIST: Boleslaw Senderowicz
In the framework of a new edition of the fair, BAphoto announces Boleslaw Senderowicz as tribute artist 2023, curated by Francisco Medail. Senderowicz was a pioneer photographer in the local fashion world who worked for years for Editorial Abril's Claudia magazine. There, he was able to build his own style, characterized by the staging of sophisticated models in urban settings, unusual for this type of productions. Senderowicz was also part of the group La Carpeta de los Diez, along with Annemarie Heinrich, George Friedman and Juan Di Sandro, among other pioneers who were homaged by the fair in previous editions. In that sense, the tribute to Senderowicz traces a continuity in the curatorial policy of the fair, in addition to highlighting one of the most important photographic archives of the printed culture of the 20th century.
In and out of the group La Carpeta de los Diez –with which he exhibited at the Teatro Ópera in 1959– Boleslaw built a solid experimental production where masking, mounting negatives, retouching and other procedures typical of his commercial work became powerful resources of poetic distancing and playful exploration of the expressive possibilities of photography.
Senderowicz's photographs have a surreal quality. In them, the models never quite fit in with the scenarios in which they pose for the camera. As historian Diego Guerra has pointed out, this mismatch between models and spaces generates an effect of strangeness that only makes explicit the artifice of fashion. Something similar happens in those images where the chosen scenario is the photographic studio itself. We can find in them a double gesture. On the one hand, they seek to generate a strangeness as they show the behind the scenes, what should remain hidden. On the other hand, by revealing the work around the shot and the darkroom, they produce a sign: a reflection on the photographer's craft. In this sense, these photographs cease to be merely advertising images and become testimonies of mass consumption. Documents that show the importance of photography in the cultural industry in the mid-twentieth century.
Francisco Medail (Entre Ríos, 1991) is an artist and curator specialized in photography. He holds a degree in Cultural Management (UNDAV) and is a candidate for a master's degree in Argentine and Latin American Art History (UNSAM). He has had solo exhibitions in museums and galleries in Argentina and artistic residencies in Paris (Cité Internationale des Arts, 2018) and Sao Paulo (Fonte, 2018). His work is part of public and private collections, including the National Museum of Fine Arts, the Emilio Caraffa Provincial Museum, the Larivière Foundation and the Getty Research Institute. Between 2015 and 2020 he was artistic director of the BAphoto art fair. He currently directs Pretéritos Imperfectos, a collection of theoretical books on Argentine photography, and serves as curator at the Centro Cultural Kirchner. He lives and works in Buenos Aires; his work is represented by Rolf Art gallery.
Pinta BAphoto.
September 28 to October 1, 2023.
La Rural, Pabellón 8.
Get your tickets here.
Subscribe
to receive the latest news and articles written by experts
May interest you