THE IMPORTANCE OF PHOTOGRAPHY BOOKS. AN EXHIBITION AT ARTEXARTE
ArtexArte inaugurate the exhibition Imagen Impresa, fotografía & libros en Argentina (Printed Image, photography & books in Argentina), a research project curated by Francisco Medail that explores the photography book and its different publishing practices from the mid-twentieth century to the present.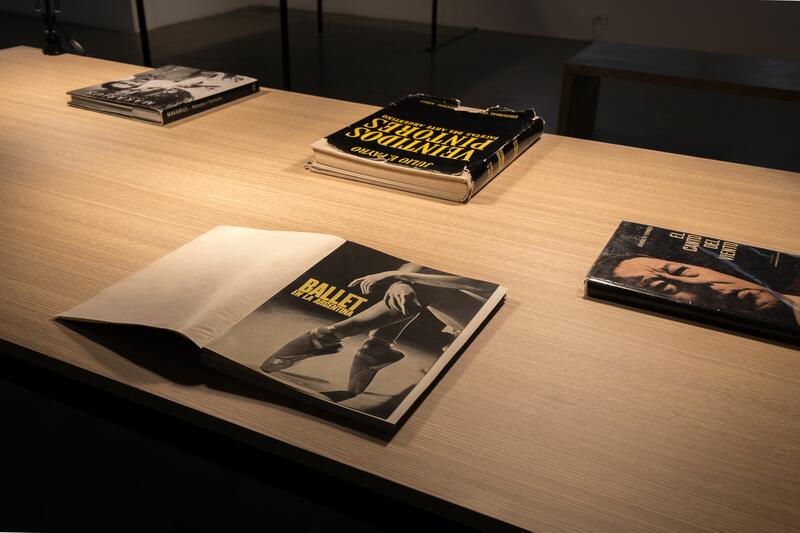 Based on the multiple nature of the photographic medium, the exhibition emphasizes the privileged role played by the book format in the circulation and expansion of this type of images.
Imagen Impresa is structured around three main conceptual axes distributed on each floor of the foundation. The first core explores the use of the photography book as a means of political propaganda in contrast with artistic projects that made use of this device to reflect on different political and social events in the history of our country. Secondly, it explores the ways in which the Argentine territory has been represented in photography books, highlighting the imbalance between the centralism of Buenos Aires and the rest of the provinces, also including essentialist attempts to show Argentina as a whole. Finally, the exhibition recovers the relationship between the photography book and other artistic disciplines, pointing out the link with literature, painting, music and photography itself.
Imagen Impresa is composed of more than one hundred and thirty books ranging from scientific publications from 1930 to photobooks by contemporary artists. Simultaneously with the exhibition, a public program of activities will be held, featuring virtual
activities that include discussions on publishing and its current issues, a conference with the Spanish publisher Gonzalo Golpe and a workshop for artists and publishers.
Public programs
Virtual Cycle: the photobook and its problems
THE PROBLEM OF PRODUCTION: CHIMERAS AND LIMITS.
Juan Manuel Fiuza (ARG), Musuk Nolte (PER), Agustina Triquell (ARG).
Tuesday, September 5. 18:30 hs.
THE PROBLEM OF DESIGN: DESIGN AND AUTHORSHIP.
Ricardo Baez (VEZ), Vera Jimenez (PER), Erika Bernhardt (URU).
Thursday, September 14. 18:30 hs.
THE PROBLEM OF BRIDGES:
INFLUENCES BETWEEN LATIN AMERICA AND SPAIN.
Julian Barón (ESP), Mariela Sancari (ARG/MEX), Verónica Fieiras (ARG).
Tuesday, September 19. 18:30 hs.
Conference
READING WHAT WAS NEVER WRITTEN.
By Gonzalo Golpe (ESP).
Tuesday, September 26th. 6:30 p.m.
Free activity with the support of the CCEBA.
Free admission until room capacity is reached.
Workshops
BEFORE YOU WERE A TREE.
By Gonzalo Golpe (ESP).
Friday September 29th from 6pm to 9pm and Saturday 30th from 1pm to 7pm.
Attendance. Fee-paying activity
THE GRAPHIC LANGUAGE OF PHOTOBOOKS.
By Vera Jiménez (PER).
Saturday September 16 and 23 from 10 am to 2 pm.
Online. Fee-paying activity.
Related Topics
Subscribe
to receive the latest news and articles written by experts
May interest you