OFFERING TO THE SUN, THE EXHIBITION OF FLORENCIA SADIR THAT EXPLORES THE GROUND AND ITS POSSIBILITES
The Museum of Modern Art of Buenos Aires presents the first solo exhibition of the young Argentine artist Florencia Sadir.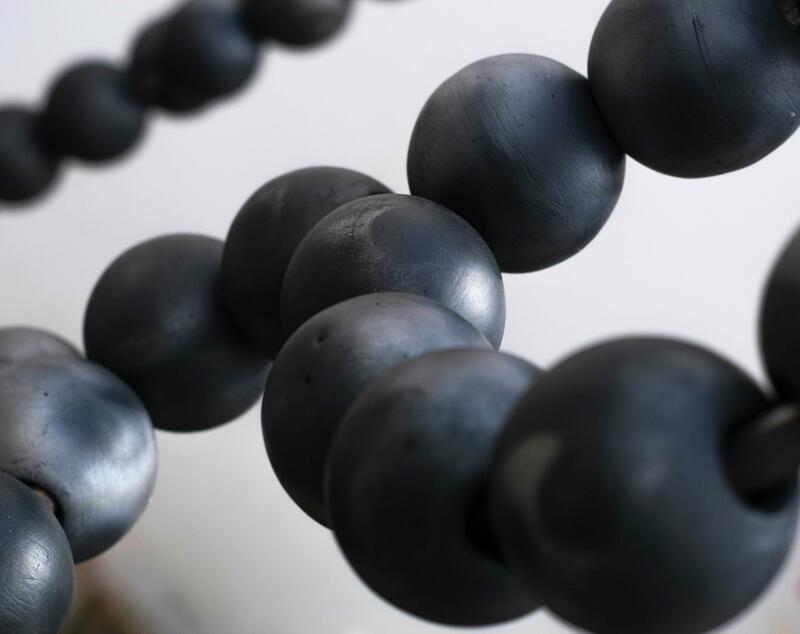 Created in Salta, the artist's works are the result of her research on the materials of the Calchaquí Valleys and the natural technologies, traditions and crafts of the Andean culture. In this attempt to get closer to the territory, Sadir takes different productive practices for her pieces, among which stand out the processes of turning the land into adobe, pottery or a cultivation space. This creative work is developed in dialogue and collaboration with her community, with whom she shares a chain of learning and transmission of knowledge, techniques and working methods that cross time and space.
Offering to The Sun exhibits ceramic and metal sculptures that form a large drawing of dots in space, erected on a charcoal mantle whose contour recalls the whimsical geometric shapes that trace the division of crops on the earth.
Born of a patient process of transformation that involved contact with humidity, hands, fire and smoke, the pieces detach themselves from the functionality of ceramics and celebrate their value as undulating objects that invite us to participate in a ceremony where the magic of their materiality reveals the secrets of working on the land and the knowledge that gave it form.
Related Topics
Subscribe
to receive the latest news and articles written by experts
May interest you