EL FIN DE LA IMAGINACIÓN. ADRIÁN VILLAR ROJAS WITH MARIANA TELLERIA
The Bass presents El fin de la imaginación (The end of imagination), an exhibition that combines Adrián Villar Rojas work with two sculptures of Mariana Telleria.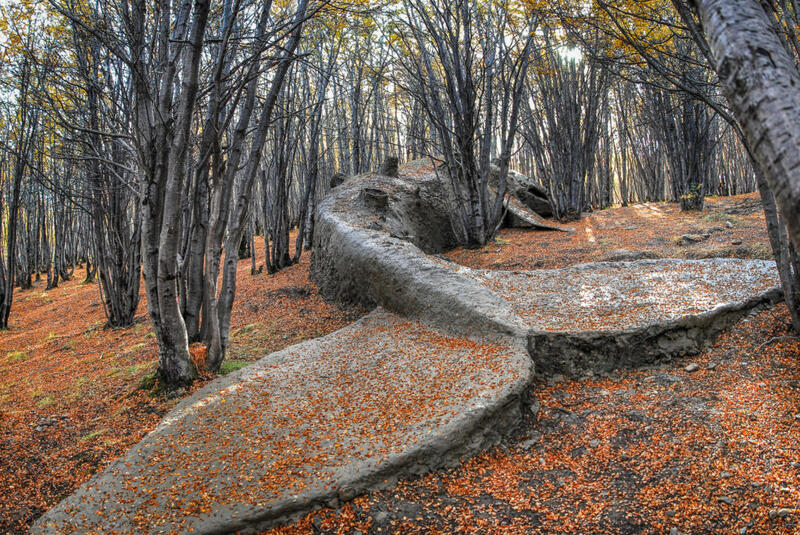 El fin de la imaginación comprises site-specific installations and sculptures by Adrián Villar Rojas, and newly contextualized presentations of clay works from his archive. The installation includes two sculptures by Argentinian artist Mariana Telleria, who joins him with two works that challenge contemporary notions of monuments and memorials. The exhibition invites viewers to be explorers of the unpredictable microcosmos while probing existential questions related to the temporality of humanity and the ephemerality of nature.
Villar Rojas asks if one of the future monuments might be the Moon itself, with all the physicality and memory of humanity's attempted interplanetary endeavors imprinted on its lunar soil, or if it already is a museum of such conquests. After all, the airless atmosphere turns the celestial body into a freezer, so unless struck by a meteorite, each boot print, rover track, crashed satellite, television equipment, and flagpole will remain there in perpetuity, these silent, still objects, are forever lying in its dust exactly as they were. With its lack of legal jurisdictions or environmental hazards, the Moon is the utmost preservation device: the Solar System's ultimate anti-entropy chamber.
Just as the market price of gold, or any other precious heavy metal, would fall dramatically if mining corporations were able to ship a three-billion-dollar gold, copper, iron or lithium asteroid to the Earth, thus triggering an authentic revolution, or even a catastrophe, in the world economy, Villar Rojas' hypothesis is that colonization of space and celestial bodies will trigger a multidimensional epistemic reaction chain in our way to understand the past, present and future of our memorialization practices, as well as to produce new ones in this amplified context.
Is humanity in a terminal crisis or in an era of light-speed revolutions? Perhaps, as in quantum mechanics, in both processes at the same time.
Adrián Villar Rojas was born in Rosario, Argentina in 1980. He lives and works nomadically. Villar Rojas has been the recipient of numerous awards including Sharjah Biennial Prize, awarded by the Sharjah Art Foundation (2015), The Zurich Art Prize at the Museum Haus Konstruktiv (2013); the 9th Benesse Prize in the 54th Venice Biennale, (2011); the Nuevo Banco de Santa Fe Scholarship for Young Artists (2006); and the first prize in the Bienal Nacional de Arte de Bahía Blanca at the Contemporary Art Museum of Bahía Blanca, Argentina (2005). In 2020 he was nominated for the Hugo Boss Prize.
Recent solo exhibitions have been shown at the Tank Shanghai, China (2019); the Art Gallery of Ontario, Canada (2018); The Geffen Contemporary at MOCA, Los Angeles (2017); NEON Foundation at Athens National Observatory, Athens (2017); Kunsthaus Bregenz, Bregenz (2017) and The Metropolitan Museum of Art, New York (2017); the Moderna Museet, Sweden (2015); the Serpentine Gallery, London (2013); the Museum Haus Konstruktiv, Zurich, Switzerland (2013); and the Musée de Louvre, Paris (2011).
Mariana Telleria was born in Rufino, Argentina in 1979. She lives and works in Rosario, Argentina. Telleria has been the recipient of numerous awards such as LXV Salón Nacional de Rosario 2nd Adquisition Award (2011), the Fondo Nacional de las Artes Scholarship for Artists (2009) and Nuevo Banco de Santa Fe Scholarship for Artists (2006 and 2007).
Recent solo exhibitions have been shown at Ruth Benzacar Galería de Arte, Buenos Aires (2018); Espacio Californio, Buenos Aires (2017); Universidad Nacional de La Plata, Argentina (2015); Galería Alberto Sendrós, Buenos Aires (2009 and 2011); MAMBA, Museo de Arte Moderno de Buenos Aires (2011) and Museo de Arte Contemporáneo de Rosario, Argentina (2007).
Subscribe
to receive the latest news and articles written by experts
May interest you