TAPIZAR EL PAISAJE: ROSARIO LÓPEZ'S EXHIBITION IN MARLI MATSUMOTO
From 10/08/2022 to 11/19/2022
Marli Matsumoto
São Paulo
Colombian artist Rosario López presents Tapizar el paisaje in Marli Matsumoto Arte Contemporânea. The exhibition comprises an artistic study in which territory is seen as material with a play on the viewer's perception, shaping the unseen or creating a light construction out of a heavy geological formation.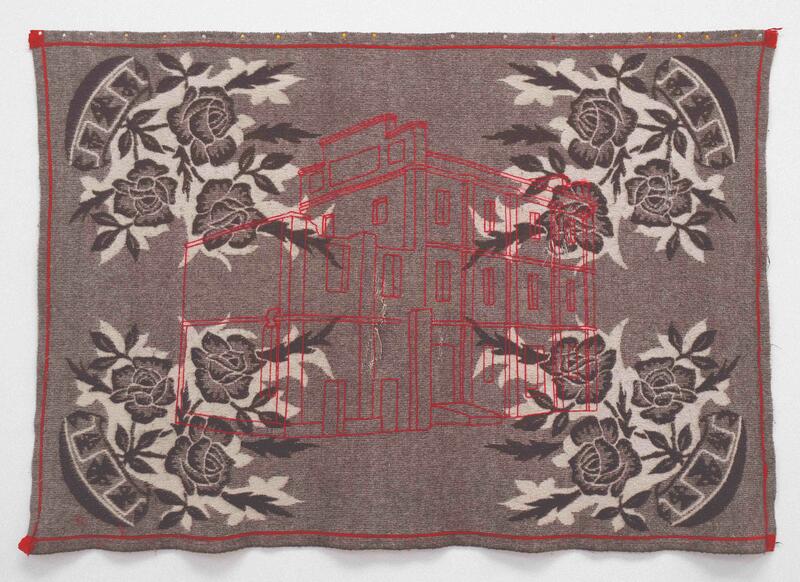 Tapizar el paisaje will feature recent original works, including installations, photographs, sculptures and a large-scale site-specific intervention occupying the gallery's patio.
The exhibition is based on the discovery of the 14th Century's Apocalypse Tapestry (currently on display at the Chateau d'Angers, France), which displays apocalyptic scenes portraying primary forces of destruction and death, combined with fantastic creatures and angels. López is driven by this tapestry series in order to contrast history to a local textile tradition from San José de Suaitá, in northern Colombia.
"The questions posed by this dialogue capture this moment in history when apocalypse and Anthropocene seem to become a reflection of both past and present times", states the curator, Alexia Tala. How has the definition of territory been changing? What comprises the ethics of care? What are our responsibilities towards the ever-changing planet, and how has our land been impacted by our own actions? Such questions are posed by this exhibition, which focuses on two pillars: primarily, territory representation and its metamorphoses, and secondly, the connection between social communities and land, as well as its relationship to bodies.
Rosario López Parra lives and works in Bogotá. A visual artist and scholar on themes connected to landscape and territory, she uses photography to capture entropic forces that alter nature, reflecting upon these phenomena through the construction of sculptural objects and installations she then displays in museums.
TAPIZAR EL PAISAJE – Rosario López solo exhibition.
Until November 19th, 2022.
Marli Matsumoto Arte Contemporânea. Rua João Alberto Moreira, 128
05439-130 Vila Madalena, São Paulo.
Subscribe
to receive the latest news and articles written by experts
May interest you