EL NUDO VERTICAL BY JORGE EDUARDO EIELSON
The exhibition El nudo vertical, at Es Baluard Museum of Modern and Contemporary Art, is dedicated to the artist Jorge Eduardo Eielson and offers the opportunity to examine his artistic production from the late 1950s to his latest works.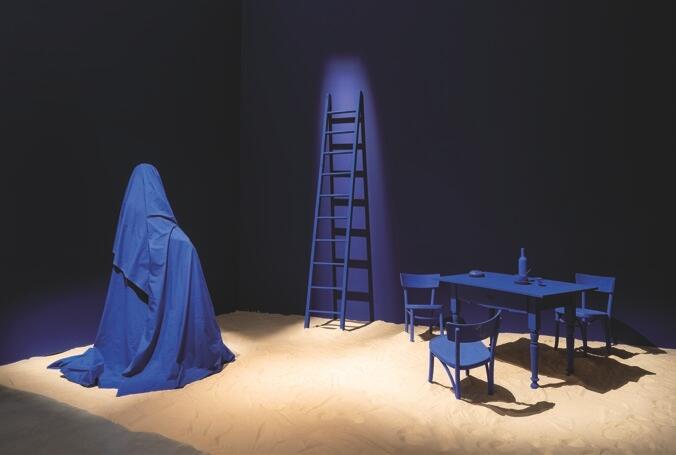 This retrospective exhibition, the first of its kind in Europe, explores the artist's relationship with literature, especially poetry, and with plastic arts. A fruitful dialogue in which converges the reflection that he carries out around language. Language understood as a structure in which the symbol points, equally, to a beginning and an end, a language that responds to graphic and visual codes that appeal to reason and intuition.
Better known in Latin America for his work as a poet, belonging to the so-called Generation of the 50's –along with renowned exponents of Peruvian literature as the poet Blanca Varela, or the writers Javier Sologuren, Sebastián Salazar Bondy or Julio Ramón Ribeyro–, Jorge Eduardo Eielson developed from his European self-exile a complex and ever-changing body of work in which he initiated an unprecedented dialogue with aspects of Peruvian pre-Columbian culture, having as a key element the Andean quipus. The quipus were systems of knotted strings used, for more than a thousand years, to record accounting and/or narrative information in the Andes. This form of writing without words or paper combined tactile and visual experience to encode and decode meanings.
His first plastic works start from a reflection on the landscape, understood as an interface in which to open cracks in order to understand forms of thought. Little by little he carries out a work of simplification and synthesis in which the quipu acquires an autonomous presence in dialogue with color. The knot was used as a formula for universal representation, and the complexities that characterized society as a whole fell on them as a metaphor.
As he approached the seventies, his research led him to think about space and how some elements can inhabit it from a series of tensions that point to an out-of-field.
Throughout his career, during which he lived mostly in Italy, he maintained a dialogue between pre-Columbian culture and Mediterranean mythology. Through this link between both cultures, the artist seeks the universal place that unites all human beings, and points to the astral or the spatial as places in which the being, not only human, must understand and know.
Subscribe
to receive the latest news and articles written by experts
May interest you