LOCUS AND LANGUAGE OF BAphoto 2021 - 'FUERA DE FOCO' SECTION
Since 2015, Fuera de Foco (Out of Focus) is a solo projects section destined to the exploration of the different procedures, languages ​​and materialities that the photographic medium makes possible. With the aim of providing visibility to new generations of artists, Fuera de Foco invites three Argentine galleries to present an individual proposal, of an installation and experimental nature, promoting a territory open to dialogue with other disciplines that can enrich and generate new experiences aesthetic.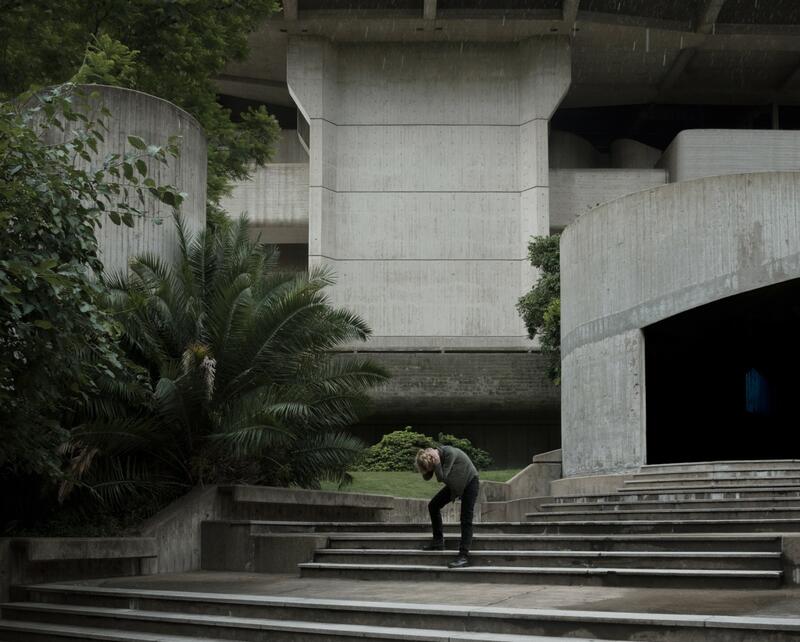 At BAphoto 2021, and curated by Bárbara Golubicki, Fuera de Foco exhibits the projects of Gonzalo Maggi (Intemperie, Córdoba/Buenos Aires), Paulina Scheitlin (Subsuelo, Rosario) and Evi Tártari (Fulana, Tucumán).
Around the image. By Bárbara Golubicki
"Inventing, composing, recovering, inhabiting environments. The photographs of Gonzalo Maggi, Paulina Scheitlin and Evi Tártari create halting areas, places of permanence, walkable surfaces. They do not lend themselves like flow-images, disincrusted, to the pressure to circulate, to keep on, but rather they ask for a delayed and available look, attentive to the peculiar relationship established by the image and what surrounds it.
The architectural enclaves, the open geographies, the disputed territories, the urban spaces that we see deployed operate, less as scenarios, than as true environments. The specific coordinates (Tucumán, Rosario, Buenos Aires) offer, not so much from recognizable information and immediate identification, but as an evocation, an opportunity to think about the implications of what it means to inhabit; the way in which environments interact with life, the power to affect the sites and their stories. This intervention, of a conceptual nature, is developed from a set of decisions that draw a common horizon. Maggi's brutalist quotation, Scheitlin's flâneur gestures, the archival rescue pulse of Tártari coincide in disorganizing the vision to establish hierarchies between planes, to stress the scales of its components, to put the notions of background and figure in parentheses, thus building worlds that more or less eloquently emit signals that must be captured.
With diverse formats and inscriptions in genealogies and varied poetics, the three artists produce not only situated photographs, but also photographic situations. The works, in addition to providing an account of a complex notion of landscape and self-portrait, build artifacts that are sensitive to their production conditions, showing the traces of the enunciation in the visual statement. Either through the meticulous composition of the shot, through the projection of the artist's own shadow or through the oblique appearance of the photograph, there is a clear decision to make visible, in the shape of the spectrum, the presence of the viewer. The end result is a climatic game between place and presence, between landscape and shadow, between land and participation, a game from which the feeling arises that one could stay around that image for a long time."
Bárbara Golubicki (Buenos Aires, 1984) works in management, curatorship and art criticism. She studied Art History (UBA) and participated as a curator of the Artists Program of the Torcuato Di Tella University (2017/2018). She coordinated the art spaces of the CCEBA (2011) and carried out actions within the National Ministry of Culture of the Nation (2012-2018), public programs of the National Museum of Oriental Art and independent curatorships (in Pasto gallery, Selva Negra, Cultural Center of Spain in Buenos Aires, among others). Since 2019 she works in collections and archive management for artists and collectors.
As part of BAphoto's in-person program, tomorrow, Friday October 15 at 6:00 p.m., Ignacio Iasparra will host a guided tour of the fair. He was born in the city of 25 de mayo, province of Buenos Aires, in 1973. He studied photography and contemporary art, and since 1996 has exhibited his photographs. He has participated in group and individual exhibitions in Argentina and abroad, and as a video producer in the Danza Video: Mi río es algo con plumas junto together with Verónica Jordan and Viviana Iasparra. His work is part of the collection of the Museo de Arte Moderno de Buenos Aires (MAMBA), Museo de Arte Latinoamericano de Buenos Aires (MALBA); museo MACRO de Rosario, Argentina; Statoil Collection, Noruega and different private collections.
Subscribe
to receive the latest news and articles written by experts
May interest you