BUILDING BRIDGES FOR ARGENTINE EMERGING ARTISTS
In order to promote the commercial and artistic opening of the country at an international level, the Ministry of Foreign Relations, International Trade and Culture of the Argentine Republic, the Consulate General and Promotion Center of Argentina in Miami, together with Arte al Día International and Pinta held an open call for Argentine emerging artists for an international online exhibition. Get to know the ten selected artists: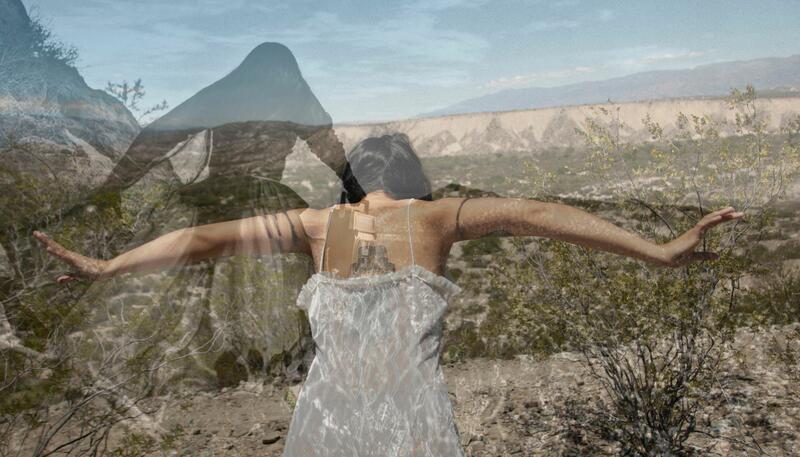 VISIT THE ONLINE EXHIBITION en.artistasemergentesargentinos.com
The call, aimed exclusively at emerging Argentine artists residing in Argentina, met a very positive response from the local artistic community, with more than 180 applicants who expressed their interest in training and acquiring tools to educate and shape themselves towards the international market.
The selection was in charge of the Argentine theorist, curator and teacher Rodrigo Alonso; curator Irene Gelfman; and a committee of specialists from the Argentine Foreign Ministry.
The presentation of the selected artists was held today, Wednesday, November 10th, and aimed at gallery owners, experts and various agents of the art market. The emphasis of the exhibition is placed on the commercial opportunities for the exhibited artists, in addition to the international visibility they will receive.
Artists:
GUILLERMO ANSELMO VEZZOSI (Province of Entre Ríos). Visual Artist and Architect born in Santa Fe in 1984. Since 2013 he lives in the city of Cerrito, Entre Ríos.
"My artistic production intertwines art and science and seeks to address the relationship between the macro (Universe) and micro (Particles). From that initial point, my inquiries continue to intertwine concepts of global warming and its consequences, as well as a necessary search to find the roots of America."
EVI CONSTANZA TÁRTARI (Province of Tucumán)
Visual artist, teacher and researcher.
"I am interested in the work that departs from the erasure of the limits crossed by the concept of visual archeology. I seek to stage different time settings while referring a common history. I am interested in photography as a tool and support of archaeological practice, which is defined by the glazes and at the same time forms new scenarios that result in images, offering an encounter between those who have lived and those who exist in the present.
A search is a journey in all cases, which implies the re-cognition of a territory for subsequent research. In the case of artistic practices, I think that walking constitutes in itself a first instance of encounter (with space and with materials). Can we change the experience of living by its shapes? Are there images that regulate the way we travel?
Every time we set ourselves from our bodies/territories to think and practice the social, the technical, the political, in what way do we approach what we understand as "the other"? Why do we look so much like what is alien to us?
My search is to find a way to capture something that I re-cognize, but which is far away. Something that is related to taking what constitutes me to release it at the same time. A place where there is a coexistence between the forms that suggest from the void or the transparency, the superimposed bodies in blurred planes, and which decides to be present before them, constituting, at that moment, a fleeting layer of history: the present."
MARÍA CELESTE MARTINEZ (Province of Córdoba) Born in 1973. Graduated in Visual Arts from the Faculty of Arts at the National University of Córdoba (Argentina) and professor of History of Modern and Contemporary Art. Currently lives and works in the city of Córdoba (Argentina).
"The process of my works and projects focuses on research around the concept of the body as a social metaphor. I am interested in working on the perception of fragility, the body-matter as a rhetorical figure, support of identity, inheritance or disease.
My work crosses different disciplines, I use different formats and languages to materialize each project, including installations, photography, video, and different techniques of object production.
As a work methodology I am interested in the crossing and dialogue with other trades and areas of knowledge, research which goes from the field of medical sciences, to collaborative work with artisans, weavers, photographers and also specialists in electronic media, as in the latest productions. The works are made up of this wealth of links and experiences."
ERIK ARAZI (CABA) Born in 1990, lives and works in Buenos Aires, Argentina. He trained in different clinics, programs and residencies.
"In my work I use drawing as a communication portal from another dimension, self-knowledge and understanding of the nature of the world.
Intuition has an important place in my practice, as if the images descended from the brain neurons to my hands and the drawings were made magically by themselves.
I navigate from intuition where my conscience is not under control, building my emotional intelligence as guided lines towards ideas.
Taking drawing as a starting point in the development of my work, I explore different ways of understanding my own entity, transforming my perception of consciousness which allows me to experience new understandings of reality, space and time.
Creating a mental order of random images within my own head, the accumulation of drawings in itself acts as the most important manifestation as a human being."
"LENI" MARIELA TRIGO (CABA) studied at a national school in Córdoba. In 2010 she moved to La Plata to specialize in drawing at the Faculty of Fine Arts and bring a more theoretical character to her work.
"My works in general point to imaginaries of visual culture, represented with a pseudo-scientific aesthetic. There is a crossing point between old conservative aesthetics of naturalistic illustration, Darwinian views, obsessive taxonomies and contemporary existential problems. I began working with the rural imaginary of Argentine identity, to then derive in the utilitarianism of nature and didactic representation as a way of building knowledge. In 2021 I received a creation grant from the FNA, with which I am developing, on the one hand, a series on false taxidermies made with objects bought in Once and Mercado Norte, and on the other, I'm delving into oil painting with a series on wet animal markets."
MATÍAS DE LA GUERRA was born in Salta 26 years ago.
"My work is autobiographical and talks about obsessions that appeared during my childhood due to family situations. Movement, hair, the color yellow, icons, pop, are characteristics with which I identify myself.
I take photographs where I self-portrait immersed in these imaginary situations that appeared during my childhood, I use fashion as a tool within the family context, recreating from what I lived and live daily. The relationship of a boy growing up in a home surrounded by women, the importance of women and how essential it was to grow up with them in the Salta context is reflected in my work. Collaboration is something important since in these images my mother, my grandmother, my friends and my pop icons appear, in photo montages made with photoshop. In addition, I make objects of various materials that are related to these obsessions: hair, combs, dressing table props and glasses are part of these photographs, videos, performances and at the time of assembly they are transformed into an installation. Creating a character wearing yellow at all times and collecting objects accompanied by interaction on social networks is a key point."
BASILIA GUADALUPE PEREZ OBREGÓN (CABA) was born in Corrientes and graduated from the Bachelor of Communication Sciences from the San Andrés University (2014).
"What I do? I observe. There is movement in the stillness of looking. To compose images is to learn, about the world, about oneself. I choose what I feel mysterious about, forms that awaken me curiosity. It is a way of ordering the world.
A flock of birds passed by the window, I remember the shadow of the plants on my balcony, the movement of the water above the canoe in the lagoon, there is movement. In the process I dedicate myself to looking in small portions, the fold of something that in the end ends up being the fold of the world itself.
I enjoy the experience of beholding. The reflection of red, the shadow of an object, a curving line. I have a file of mental images of what things look like, but usually that record only covers the surface. The gaze does not finish the object.
I do not work in series, my method is more like that of a tree that shoots seeds at random, at some point one of them ignites. When I started the animal series, I realized that I had never looked at a monkey. Painting the monkey was discovering its shape. Just now I see."
NATALIA BELÉN FORCADA (La Plata, Buenos Aires) is a Film Director, Graduate and Professor in Film Directing at the Universidad del Cine. She completed a Diploma in Gender Violence and Feminist Resistance at the Evita Museum. She was trained in Contemporary Art at the Node Center (Berlin) and in clinics, seminars and in a self-taught way.
"My work process is psychomagic, understood as acts in the present that heal and/or transmute the past, present and future through poetic actions. I create performative objects and devices with which I generate experiences that I usually record in still and moving images, always trying to seek transmutation.
I make performative works, I consider the material and objects as a mirror, I ask deconstructive questions about my thoughts as an artist and a woman, I create participatory objects where I invite others to experience their own transmutation and where to activate the 5 senses.
I take my body and my work as an alchemical laboratory. I think of my works as a staging of conflicts, emotions and experiences about being, as a question, as a caress or a spear towards whoever experiences it."
RENATA MARIA MOLINARI was born in Buenos Aires, where she currently based, in 1996. She studied Physical Sciences at UBA for two years and in 2020 completed a BA in Visual Arts at UNA. Between 2019 and 2021 she participated in the Artists Program at Universidad Di Tella.
"Working in painting, sculpture and performance, I investigate the blurred boundaries between categories such as the living and the inert, the artificial and the natural, the body and the object. My practice makes use of elements of fantasy, speculative fiction, and trans-species imaginary to inquire into visions of alternate worlds."
CLAUDIO DANIEL DOMÍNGUEZ ARANCIBIA is a Visual Artist from San Juan, Argentina. His artistic training has largely been independent. He also expanded his experience by taking part of the Graphic Design career at the National University of San Juan. Likewise, he trained in various courses, seminars and art workshops.
His interest, in these eleven years of profession as an artist, mainly focused on drawing and painting. Works with a "realistic" trend and what is usually called "magical or fantastic realism" are those that essentially make up his creations. Portrait is one of his most explored formats. For 6 years, he has been teaching drawing, portraiture and painting in workshops and courses of private and public management.
Currently, with his 34 years of age, he incorporated the sculptural work into his usual production. Several of his sculptures have been placed in different parts of the province of San Juan. Busts of heroes, historical figures of San Juan and monuments are some of them. Works that were mostly born from working together with his wife Elizabeth Leguizamón, with whom they have a common project: Make artistic creations of personal production, as well as for companies, institutions and individuals.
VISIT THE ONLINE EXHIBITION en.artistasemergentesargentinos.com
Subscribe
to receive the latest news and articles written by experts
May interest you