BUENOS AIRES GALLERY, THE IDEAL PLAN FOR THIS SATURDAY
Gallery is the artistic circuit in Buenos Aires with the longest trajectory and with the greatest coverage, including the neighborhoods of La Boca (District of the Arts), Recoleta, Retiro, Palermo and Villa Crespo. Developed by Arte al Día, the Gallery circuit has been promoting its commitment to the local art scene for more than forty years.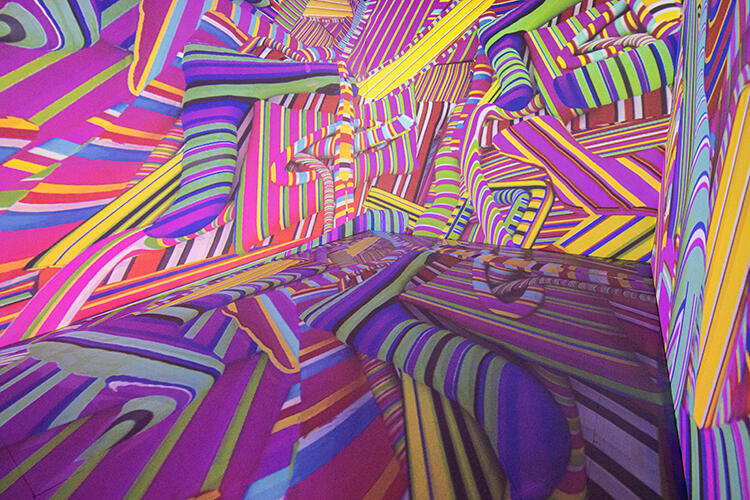 Gallery opens a new window of exploration that unites art lovers with galleries, collectors, artists and institutions. In its latest 2019 edition, it convened approximately 6000 people, an indicator of the interest that the circuit arouses and its possibility of facilitating visits to a large number of proposals per program.
With the ¨Build your own tour¨ theme, this year the proposal focuses on the reencounter with art in a fun and safe manner.
The third circuit that is activated in 2021, after almost two years without activity, is the District of the Arts. This Saturday, October 23, the tour includes 30 hotspots within the artistic circuit of Buenos Aires.
How to participate? Build your own personalized circuit by visiting the Gallery webpage and making appointments with your favorite art spaces available. Every participating artist and institution can be previewed there.
The Gallery circuit offers infinite possibilities of meeting and enjoyment, always supporting the cultural production and management of Buenos Aires both in its historical and avant-garde characters.
Among the participating venues in the circuit are the Constitución Gallery, PASTO, El Paseo de las Artes, the Más acá cultural center, the Nuevos País cultural bar, the PROA, Andreani and Santander Foundations, and the MARCO museum of contemporary art in La Boca. To complement the program, a wide variety of iconic bars of the cultural circuit of Buenos Aires open their doors to Gallery visitors.
This same Saturday, in addition, there is the unmissable Architectural Tour, at 4:00 p.m. and in charge of the Architect Adriana Bianchedi, who anticipates: "Starting at the MARCO museum, we are going to visit several blocks of this neighborhood of the city, learning about its history, its most common buildings and typologies. We are going to stop at some interesting buildings, sharing perspectives and a taste for knowing the built heritage. We will walk by the Ghost Tower, the Verdi Theater and the Catalinas Sur neighborhood, among others. We will finish the circuit in the Usina del Arte building, a fundamental piece in the development of the Arts District." The activity is free and appointments can be scheduled here
Create your own Gallery tour!
District of the Arts Circuit
Saturday October 23rd 2021
Related Topics
Subscribe
to receive the latest news and articles written by experts
May interest you