ARGENTINITY IN ARCOmadrid: 7 GALLERIES EXHIBITING IN THE "REMITENTE" SECTION
As a novelty this year, the presence of Latin America takes a different role and adjusted to reality. ARCOmadrid incorporates the section REMITENTE. Latin American Art, produced with the complicity of Mariano Mayer. The proposal shows the importance of Latin American art in the Fair and its essence is to facilitate and support the galleries that this time cannot travel to Madrid.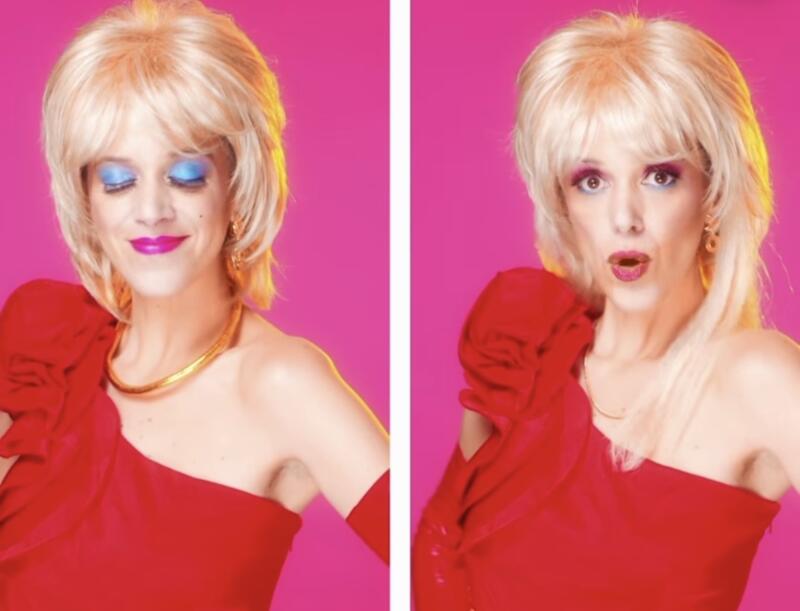 In this way, Latin American galleries will have the opportunity to present works that do not require their transfer from the American continent. The section raises the possibility of including works that were already in Spain or Europe; that can travel through digital formats; that can be produced through instructions and even works that can be present in this edition through the support and collaboration between galleries.
A total of fifteen galleries participate in this novel space, of which 7 are Argentine: BARRO, Constitución, Herlitzka + Faria, Nora Fisch, PASTO, PIEDRAS and Rolf Art.
BARRO is a contemporary art gallery that works on the representation, positioning and commercialization of the works of Argentine contemporary artists with an important trajectory and an outstanding career at a local and international level.
In REMITENTE, Barro exhibits "Find the 7 differences", a two-channel video specially designed for the 40th anniversary of ARCOmadrid that at first glance looks like a repeated image but that, when observed carefully, invites the viewer to find the differences between them. In a direct link between Argentina and Spain, the work pays tribute to Rubí, a famous Argentine singer exiled in Spain in the 80s who made her career as a member of La Movida Madrileña at the head of the mythical new wave group Rubí y Los Casinos
Constitución Galería is a project by the artists Antonio Villa and Martín Fernández, inaugurated in November 2017. The Buenos Aires gallery focuses on generating contact and visibility situations for contemporary artists. In REMITENTE, it presents work by Alfredo Dufour.
Based in Buenos Aires, Herlitzka + Faria is dedicated to the dissemination, commercialization and international projection of modern, conceptual and contemporary Latin American art. In REMITENTE, they exhibit La Guzmania, a project by Mauro Guzmán that works on a chimerical iconography of exaggeration, embodying a trash sensitivity from the aesthetic-political dimension of metamorphosis. It is born from an investigation that arose in Spain, after Guzmán discovers in a Chinese supermarket a hermaphrodite plant, belonging to the bromeliad family, native to South America and the Antilles. Taking advantage of his physiognomy and his generic name, awarded in honor of another Guzmán —the Spaniard Anastasio Guzmán, a pharmacist and collector of natural history objects born in the 18th century—, the artist conceives a kind of narrative plot, which acts as a starting point of a series of videos, photographs and objects.
Inaugurated in 2010 as a small alternative space, the Nora Fisch Gallery has today become one of the focal points of interest and activity within the energetic contemporary art scene of Buenos Aires, representing some of its most iconic artists. With a strong conceptual and social interest.
In this edition of ARCO, the gallery exhibits work by Fernanda Laguna and Laura Mema. Laguna - one of the most influential Argentine artist of her generation - presents recent work, objects made with everyday discarded material through which the artist blurs boundaries between categories: art/craft, noble material/poor material, personal identity conceived as multiple. Mema, originally from Santiago del Estero and based in Madrid, presents textile works that reproduce patterns of energy hidden in nature, such as those generated by the sounds of bees and coyuyos, which she makes visible through the use of cymatic plates.
With an exhibition space in Buenos Aires, PASTO exceeds its own physical limits by accompanying artists in the development of projects in other institutions, both locally and regionally. In a country with a developing market, it assumes its fundamental role as a platform for meetings and dissemination and uses this power to give visibility to divergent practices and views. Experimental exhibition proposals, instances of dialogue with diverse audiences and associative work with other agents in the artistic sphere are encouraged.
In REMITENTE, PASTO announces the participation of Juan Sebastián Bruno - Rationalized and transparent areas, tools that mold their users, morphologically refined languages. Bruno reviews something of that imaginary: an installation composed of a base, a wood on the wall and a two-dimensional structure in the shape of a staircase where small geometric volumes are perched. These pieces are part of a work that Bruno has been carrying out since 2019 where the works "compose a space that oscillates between the dynamics of the desk and the study, and the imaginary work on the designer's board."
PIEDRAS emerged in Buenos Aires in 2014 as a space for practice in an exhibition instance. The gallery works as a channel for dialogue and exchange, working together with different initiatives from different latitudes in the management of workshops, exhibitions, parties and residencies. Visual artists, writers, musicians and DJs drive agreements and disagreements, and it is the result of this that is always celebrated with a party (pre-pandemic).
At ARCOmadrid, PIEDRAS presents a selection of nine drawings by Santiago Gasquet from the Madrid series made during last year between the cities of Madrid and Buenos Aires: "In March 2020 I was in Madrid when the global pandemic and the state of alarm were announced in that city, so I had to lock myself in an apartment until I could return to Buenos Aires. At that time everything was unleashed with such immediacy that I did not have time to think under what conditions I would spend those days. Luckily I had a notebook with me in which I began to draw this series, which to this day works as an intimate chronicle of these sh*tty times"
Rolf Art, located in Buenos Aires and founded by Florencia Giordana Braun in 2009, focuses on contemporary Latin American visual arts. The curatorial profile of the gallery first and foremost challenges the political context and the representation of what is considered a political image within the boundaries of the photographic medium. It also considers the social and economic context of artistic production and understands it as a determining factor for art's interpretation.
For REMITENTE, Rolf Art presents the work of the Argentine artist Andrés Denegri (b. 1975) entitled Take to the streets, an installation composed by three Super 8 films, made frame by frame, that record different social demonstrations, offering a portrait of Latin American complex identity deployed on the streets.
Subscribe
to receive the latest news and articles written by experts
May interest you