ARCO FOUNDATION'S "A" AWARDS FOR COLLECTORS
The Maria and Armando Cabral Collection, the Eulogio Sánchez Collection and the "la Caixa" Foundation Contemporary Art Collection have been awarded on this occasion for their artistic value and work in supporting the dissemination of contemporary art.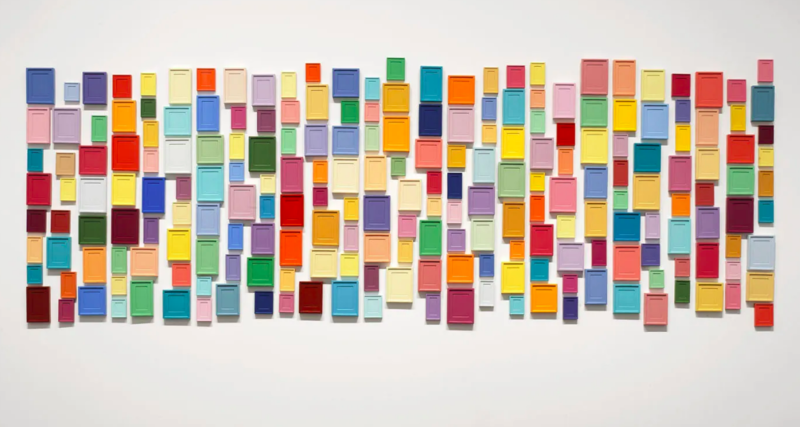 MARIA Y ARMANDO CABRAL COLLECTION | International Private Collection Award
Maria João Santos and Armando Cabral's passion for art dates back to the years they both spent in London after meeting at the University of Porto, Portugal, in 1988. Since then, they have been very active in the Portuguese art world supporting institutions artistic.
In 2019 they created Rialto6, a non-profit organization in Lisbon that alternates between exhibitions of Portuguese and international artists and exhibitions with works from their contemporary art collection. The collection covers a wide range of contemporary visual arts from the 70s with a special orientation towards photography, video or installation, post-conceptual inspired works and political actions.
Their goal is to collect with determination and always at the service of art and culture. For Maria and Armando Cabral, it means contributing to the global integration of the Portuguese art scene by welcoming visits from collectors, artists and curators from all over the world; provide a space and conditions for artists to innovate, and contribute to Lisbon's energetic and cosmopolitan art scene through the support of non-profit institutions.
EULOGIO SÁNCHEZ SAIZ | National Private Collection Award
Although mathematics and the company Uvesco, S.A., have occupied a large part of his time, Eulogio Sánchez Saiz has always left room for his great passion: art. Collector, disseminator of contemporary art, co-author of "AtrapArte. Doubts and experiences in contemporary art", affirms that his best collection is the amount of experiences lived via his relationship with artists, gallery owners, curators, journalists, etc., essential and decisive in their life.
The first works in his collection, mostly by local artists and from a close social environment, served as a bridge to fully enter the world of art, broadening horizons and beginning to be interested in internationally recognized creators. A time when he acquired works by Damián Ortega, Pablo Palazuelo, Kara Walker, Ester Partegás, Raymond Pettibon, Fernanda Fragateiro, Juan Navarro Baldeweg, Olafur Eliasson, Antonio Mesones, Pierre Huyghe, Frank West, Chema Alvargonzález, etc.
Over time, he delved into the work of Spanish artists and assessing its quality, which led to balancing their presence with that of foreigners. Artists such as Carlos Irijalba, Néstor Sanmiguel, Rosell Meseguer, Abraham Lacalle, Miguel Ángel Tornero enter the collection along with Julie Mehretu, Marcelo Cidade, Kati Heck, Tomasz Kowalski among others.
CONTEMPORARY ART COLLECTION "LA CAIXA" FOUNDATION | Honor Award
More than thirty years ago, "la Caixa" Foundation started a collection with a clear commitment with the public. The goal was to inspire interest in contemporary creation, demonstrate confidence in artists, and convey passion for the art that is made today.
Throughout the last decades, the Collection has brought together more than a thousand works by authors of various origins and generations, with a wide variety of artistic practices, from installations and moving images to more conventional techniques such as painting, sculpture and photography. Chronologically, it has focused on art created from the 1980s to the present, although it also includes works by prominent artists who began work in the 1960s and 1970s.
Artists in the Collection include names such as Bruce Nauman, Gerhard Richter, Agnes Martin, Robert Mangold, Sigmar Polke, Josep Beuys, Doris Salcedo, Tacita Dean, Carl Andre, George Baselitz, Soledad Sevilla, Juan Muñoz, Cristina Iglesias, Mona Hatoum, Roni Horn, Christopher Williams, Jean-Michel Basquiat, Rachel Harrison, Elena Asins and Dominique González-Foerster, among others.
Today, the Contemporary Art Collection is distinguished by constituting an important artistic heritage and, above all, by its perseverance in creating a narrative of contemporary art. This is achieved thanks to the annual additions of new works and the continuous exhibitions that take place where the stories expressed are illustrated with imaginative mediation actions in the network of CaixaForum cultural centers. The Collection is defined as a great collaborative project in which international consultants, artists, curators, restorers, documentary makers and mediators participate, as well as a good number of art galleries that have become great allies.
Subscribe
to receive the latest news and articles written by experts
May interest you