DANIELA ORTIZ WINNER OF THE XVI illySustainArt AWARD IN ARCOmadrid
The 36-year-old Peruvian artist presented 'Papapatriarchy', an irony to the representation of the patriarchal figure that constitutes a reflection on the personal experiences of hers and many other women.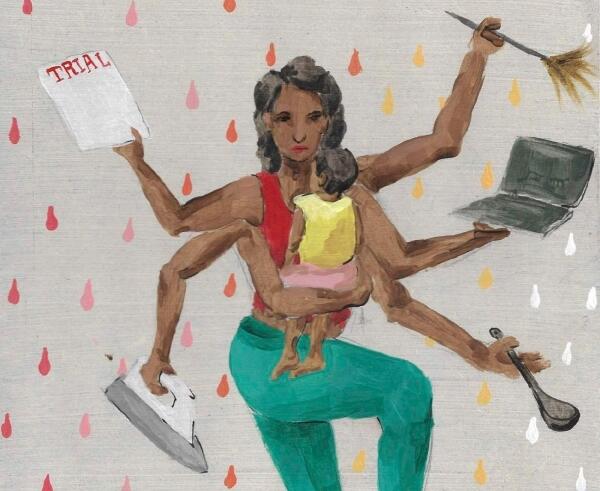 Represented by the gallery àngels Barcelona and based in Peru, Ortiz generates tension dynamics in her works, in which she explores how violence, persecution of racialized communities, inclusion and exclusion operate in occidental societies. Ortiz has laso produced projects about the Peruvian upper class and its exploitative relationship with domestic workers. Recently her artistic practice has turned back into visual and manual work, developing art pieces in ceramic, collage and in formats such as children books in order to take distance from eurocentric conceptual art aesthetics.
'Papapatriarchy' is a hand-drawn children's book about a father who is a hero—but a hero of the patriarchy. The image introduces the different characters of a story that explores the legal mechanisms behind racist and patriarchal abuse and violence. Ortiz addresses how psychological oppression and its forms of economic, mental, physical, and emotional confinement, particularly as experienced by single mothers.
illycaffè shows its support for the young emerging artists present at ARCOmadrid 2021 with the XIV edition of the illy SustainArt Award. Its objective is to recognize the work of those Latin American artists born after 1981 and from coffee-producing countries whose works are exhibited in the Fair.
The jury, made up of Patrizia Sandretto Re Rebaudengo, collector and founder of the Sandretto Foundation; Agustín Pérez Rubio, independent curator; and Carlo Bach, illycaffè Art Director, has recognized this "young promise from Peru" among the 15 galleries selected for this award, and awarded her 15,000 euros, without purchasing the work, so that she can continue with her artistic development. The jury has considered "her work and her career, a manifestation of the Spanish colonial heritage to express a real and very present discourse today, through contemporary art".
Subscribe
to receive the latest news and articles written by experts
May interest you