ANALIVIA CORDEIRO: FROM BODY TO CODE
From Body to Code at ZKM (Center for Art and Media Karlsruhe) will gather, for the first time in Europe, the most representative pieces of her artistic trajectory.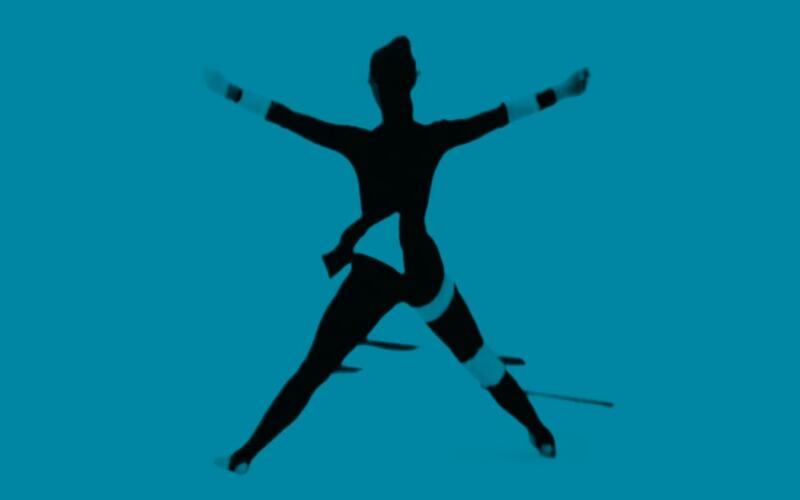 The exhibition will present her first emblematic video art creations (computer-based video dance) from 1973 to 1976 in dialogue with a selection of the most representative works of her production from the decade of 1980 until today in the formats of video projection, video installation, interactive art, painting and sculpture. The exhibition will be complemented with original photographs, vintage notations and sketches, drawings and scripts of her projects, which document amplify the knowledge about her researches and work. The exhibition will also include a selection of portraits of the artist by renowned Brazilian photographer Bob Wolfenson from 1987 to 2020.
Cordeiro's works open up numerous perspectives for experiencing body movements. The exhibition therefore explicitly invites visitors to reexperience their own physical dances in space via the interactive installations and a dance motion capture app developed by the artist. The artist's principle becomes clear in the exhibition: "No matter what age, no matter how much dance experience, everyone can learn through movement."
Her researches and projects were progressively moving into other areas, such as those of web-based productions and dance motion-capture App, but also those of interactive installations, co-authored by Nilton Lobo. However, technologies are never an end to her, but always a means to investigate the potentials of the expression of human body movement.
In the most performative and videographic approaches to the body from the 1970s and 1980s, Analivia Cordeiro exploits transdisciplinary aesthetics involving very contemporary choreography, artistic conception of space and scenography as well as an audiovisual language. Her experimental and engaged practices develop a singular computerized method combined with a subtle and poetic language.
With her innovative M3x3 computer-based video dance from 1973, Analivia stands as the forerunner of video art in Latin America, paving the way for the first generation to explore the medium experimentally. She is also one of the pioneers in programming an algorithm for choreography notation, which she designed specifically for camera and as a basis for her video dance script.
Analivia Cordeiro is a dancer, choreographer and architect, born 1954 in São Paulo, Brazil. Considered a pioneer in both video art and computer-based video dance, she has been developing since 1973 a continuous and intense transdisciplinary work exploring the relationships between body, movement, visual and audiovisual art as well as media art.
Related Topics
Subscribe
to receive the latest news and articles written by experts
May interest you