MATERIA ESTÉTICA DISPONIBLE: MIGUEL CALDERÓN
Materia estética disponible (Aesthetic Available Matter) is an exhibition that explore three decades of production by Mexican artist Miguel Calderón.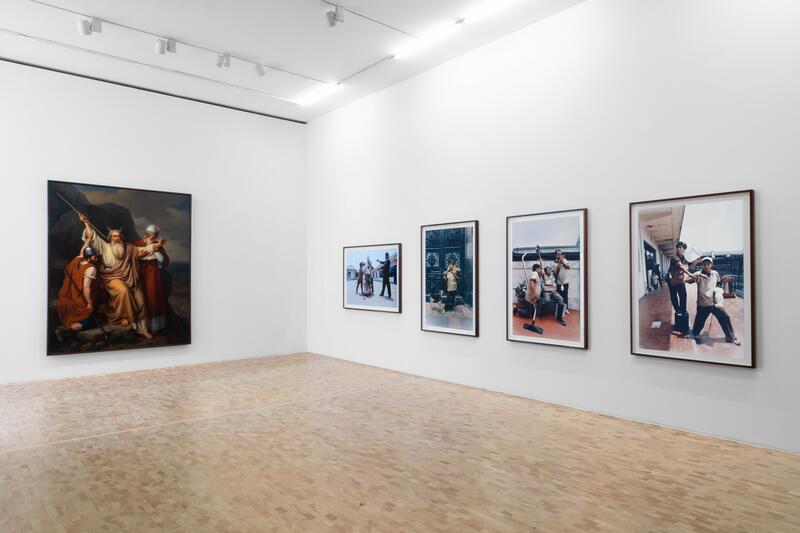 Exhibited at the Museo Tamayo, the figure of Miguel Calderón was key in the development of the alternative art scene in the 1990s in Mexico. His work provides access to the unique character offered by Mexico City and reveals different dimensions of a society of exacerbated contradictions.
In a non-linear journey, the selection of works allows us to visualize the development of aesthetic mechanisms between humor and fiction, as a binding form that opens deep conversations in which Calderón interweaves recurring themes, paradoxes and contradictions of everyday life.
The exhibition establishes a direct dialogue with complex aspects of Mexican society: violence, corruption, sexuality and the dynamics of different social origins. This group of works narrates the experiences that accompanied the production of the pieces, along with the mark they first left in the artist's life, to transcend into a discursive style, in a sort of conscious existentialism but far from emotional ties and drama. In this way, Calderón and his work go beyond the biographical dimension of his narratives and become themes that participate in the ontological questioning of the human south and its dynamics.
Related Topics
Subscribe
to receive the latest news and articles written by experts
May interest you