SOFT POWER: STORIES OF QUEST
A project by artist Miriam Rodríguez, curated by Mónica Ashida at the Museo de Arte de Zapopán in Mexico, which documents the search process of the families of people who suffered a forced disappearance in the country.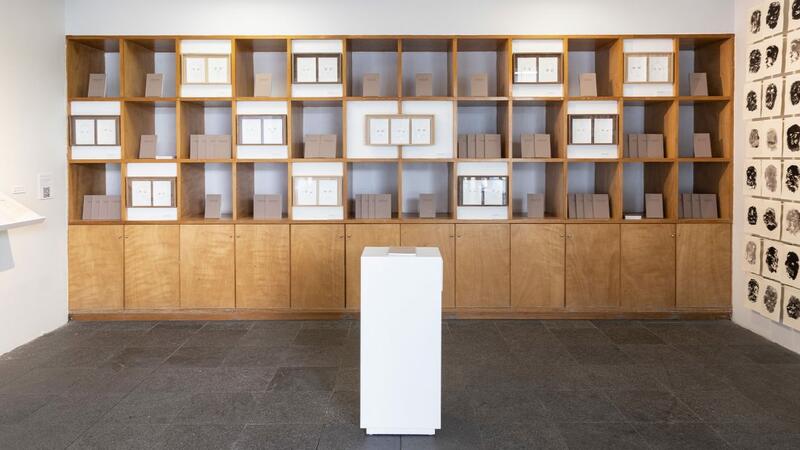 In May 2022, the United Nations (UN) expressed in a communiqué its deep concern for the more than one hundred thousand forced disappearances officially registered in Mexico. These disappearances are increasing day by day despite international condemnations and the efforts made by relatives and friends of the victims, by civil organizations and by some government agencies, forming a dreadful chronic pattern that, due to its magnitude and impunity, seems impossible to eradicate.
The artist Miriam Rodríguez put her artistic concerns and resources at cause's service. For a long time, she accompanied the tireless search and support work of the civil organization Familias Unidas por Nuestros Desaparecidos Jalisco (FUNDEJ) made up of relatives of missing persons in that Mexican region.
Poder Blanco: Historias de búsqueda is an attempt to portray that accompaniment. The title appropriates the term coined by Harvard University professor Joseph Nye in 1990, which refers to the ability to influence the behavior of others through cultural and ideological means to achieve desired results. Although the term was originally oriented to foreign policy, its author later recognized the importance of the actions of individuals to generate changes in social structures.
The exhibition seeks to pay tribute to all those who suffered forced disappearance in Mexico, through the testimonies of the collective of people who continue to tirelessly seek justice for them and their families. To collaborate with this task Miriam Rodriguez places herself in the middle of activism and community organization without abandoning her connection to the art world. In an attempt to bridge the gap between art and life, she adopts and accompanies the purpose of seeking social change, without forgetting her commitment to the families who opened the doors of their intimacy to her.
The pieces presented speak of a collective practice that prioritizes the defense and vindication of rights and the search for solutions over the cult of the artist's personality, hoping that over time the community will take ownership of the project and through soft power actions, perhaps the only ones available to us, we can effectively confront the political and social powers.
Related Topics
Subscribe
to receive the latest news and articles written by experts
May interest you