CECILIA VICUÑA. SEEHEARING THE ENLIGHTENED FAILURE
The Miguel Urrutia Art Museum of the Banco de la República presents the exhibition Veroír el fracaso iluminado (Seehearing the Enlightened Failure), a retrospective that brings together more than 100 works by the Chilean artist Cecilia Vicuña, whose work addresses issues such as the environment, feminism, human rights humans, decolonization and the relationship between art and politics. The exhibition, curated by Miguel López, one of the most outstanding curators on the current Latin American art scene, arrives in Colombia thanks to the collaboration between the Kunstinstituut Melly (Rotterdam) and the Banco de la República.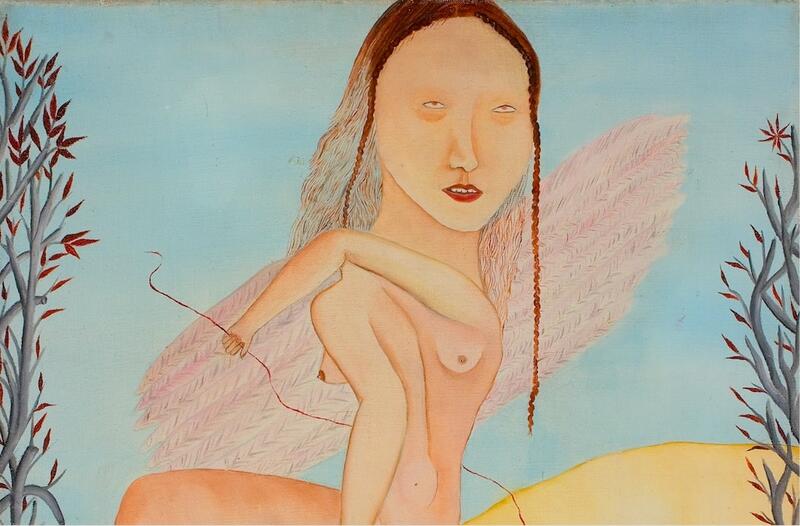 The retrospective features paintings, performances, drawings, videos, and installations by one of the most internationally recognized Latin American artists. In her work, Vicuña reflects about the relationship between art and politics: her art is provided with a forceful discourse. Her work has been cataloged as a peaceful form of resistance in which her Palabrarmas stand out as a play on words that make visible the links between politics, poetry and art. The artist resorts to experimentation, adopting language, images, objects and even power relations from her environment in order to build a multidisciplinary artistic proposal with a fine aesthetic that contrasts with the strength of her message and meaning.
As exhibition curator Miguel López puts it: "Her inventive glimpses —literary, visual, performative, or sound—have exceeded all conventional categories. Notions such as conceptual art, participatory art, arte povera or institutional criticism are insufficient to understand or describe the passionate entanglement that she weaves between word and seed, sound and thread, quipu and blood, body and earth, trash and cosmos".
Cecilia Vicuña currently lives and works between New York and Santiago de Chile and is considered one of the pioneers of conceptual art in Chile. She focuses her practice on performance, painting, sculpture, and video.
She studied Arts in Chile and did postgraduate studies at the Slade School of Fine Arts at University College London. Her political activism as well as her outreach to minority groups have always been revealed in her art. She founded a group of artists and poets called Tribe No, and was a co-founder of Artists for Democracy in London, an organization of artists dedicated to creating solidarity projects with the so-called 'Third World'. In 1975 she became part of the Heresies Collective which published the magazine Heresies: A Feminist Publication of Arts and Politics.
Her artworks are part of museum collections such as the Tate in London, the Museum of Contemporary Art of Chile, the Museum of Art of Lima (MALI), and the National Museum of Fine Arts in Santiago de Chile. Her most recent group exhibitions include Radical Women: Latin American Art 1960-1985, presented at the Hammer Museum and the Brooklyn Museum. In 2017 her work was part of Documenta 14 in Athens, Greece, and Kassel, Germany.
Vicuña's relationship with Colombia began in 1975, the year in which she moved to the country and continued her studies on popular indigenous art. She collaborated with the Colombian Theater Corporation, was a professor of Art History at the Fundación Universidad de Bogotá Jorge Tadeo Lozano, and professor of Contemporary Latin American Poetry at the Fundación El Arte of the Universidad Libre de Bogotá.
Related Topics
Subscribe
to receive the latest news and articles written by experts
May interest you