CHOREOGRAPHIES OF THE IMPOSSIBLE: THE CURATORIAL TEXT OF THE 35TH SÃO PAULO BIENNIAL
The 35th edition of the São Paulo Biennial, the largest contemporary art exhibition in Latin America, will take place in 2023 and the Fundação Bienal launched the first curatorial text. CHOREOGRAPHIES OF THE IMPOSSIBLE presents the key concepts and ideas.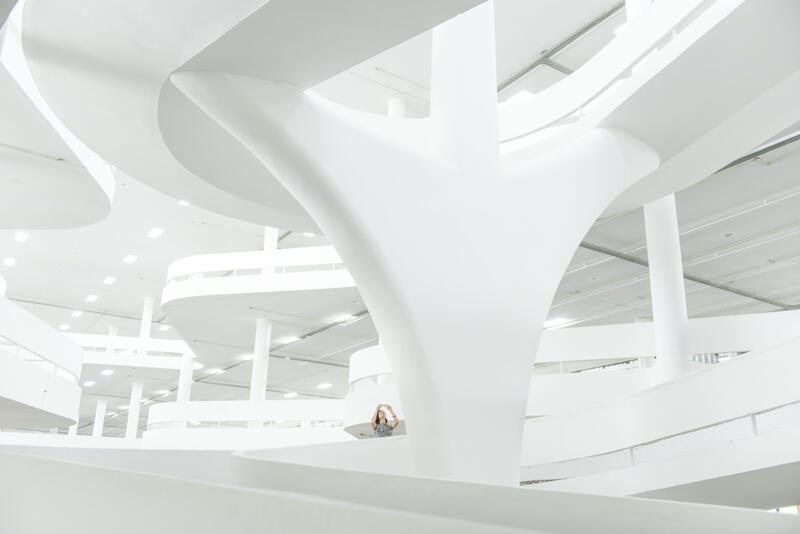 The first curatorial text was written by Diane Lima, Grada Kilomba, Hélio Menezes and Manuel Borja-Villel. The idea of forming a group with a horizontal structure –without a chief curatorial figure– is central to the project.
Choreographies of the Impossible is all about movements, capturing the sequences and choreographies that are generated as the bodies and forms move. There is a quest to capture the enigmatic character of the artistic act, the element that is not evident to the eye, the mysterious or secrecy of every work.
"We employ the term choreography to highlight the practice of drawing sequences of movements through time and space, generating multiple and new fractions, forms, images and possibilities, despite all the infeasibility and negation. We are interested in rhythms, tools, strategies and technologies, as well as all the symbolic, economic and legal procedures that extra-disciplinary knowledge is capable of promoting, thus producing escape, refusal and its poetic exercises," explains the collective curatorial text.
The 35th São Paulo Biennial will be held from September to December 2023.
Related Topics
Subscribe
to receive the latest news and articles written by experts
May interest you