WALTER BARRIOS AND NICOLÁS TROMBETTA JOIN TOGETHER IN AN EXHIBITION IN MAR DEL PLATA
La arquitectura de los peces y el perfume del error (The architecture of fish and the perfume of error) is the photography exhibition of Walter Barrios and Nicolás Trombetta at the Museo Municipal de Arte Juan Carlos Castagnino, in Mar del Plata, Argentina.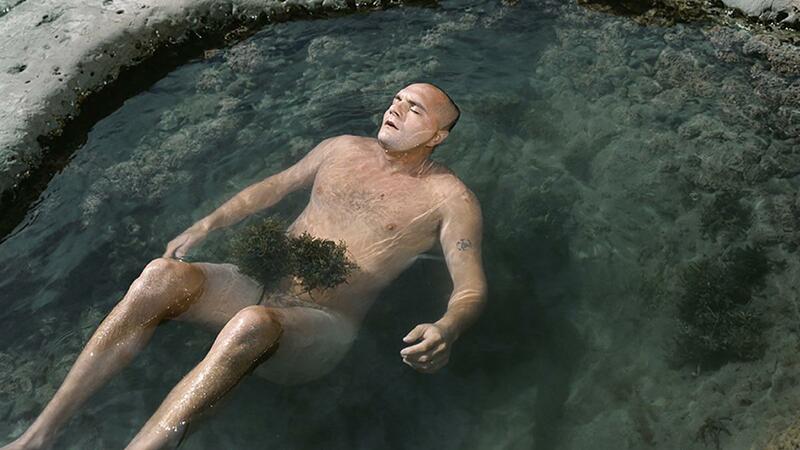 The exhibition seeks to question visitors from the local geography of the area. "The Atlantic coast is the clay with which the imaginary of these artists is molded, which in this exhibition spreads from the alienation of intimate leisure spaces to the rustic winds of the azure," states the curatorial text of the exhibition.
Focusing on the Atlantic coast and through a dialogue between the outside world and the interior, photographers Walter Barrios and Nicolás Trombetta seek to provide a new perspective on the region.
Nicolás Trombetta (Buenos Aires, 1972) lives and works between Buenos Aires and Mar de Ajó. He studied photography at the Escuela de Arte Fotográfico de Avellaneda and at Alberto Goldenstein's workshops. He has exhibited in Argentina, Brazil, United States, Canada and France, and his work is part of the collections of Mamba, Federico Klemm Foundation, National Visual Arts Salon and the Museum of Modern Art of Rio de Janeiro.
In 2004 he won the Visual Arts Acquisition Award, in 2014 he participated in the artistic residency in Antarctica, and between 2015-2016 he attended the master's degree in Latin American Contemporary Languages at Undav. In addition, his work has been published in the books "Fotografía en la Argentina 1840 - 2010", "Arte contemporáneo Argentino Colección del Mamba 2".
Walter Barrios (Mar del Plata, 1977) finished his photography studies at the Escuela Superior de Artes Visuales Martín A. Malharro of his city in 2002. Since 2001 he has had solo and group exhibitions, and was selected and awarded in different contests, salons and biennials.
He received scholarships and attended art clinics with Fabián Burgos and Laura Messing, and completed the Project School in 2011 under the guidance of Sergio Bazán, Manuel Amestoy, Andrea Juan and Augusto Zanela.
Between 2007 and 2013 he taught photography and visual language in different private schools. In 2009 he created Salto Luz, Photography and Visual Language Workshop, –which he directs and in which he teaches– a space for talks and clinics with artists such as Marcos López, Alberto Goldenstein, Nacho Iasparra, Ataulfo Pérez Aznar and Augusto Zanela. His work is part of the Collection of the Castagnino+Macro Museum in Rosario.
Related Topics
Subscribe
to receive the latest news and articles written by experts
May interest you