LATIN AMERCAN GALLERIES AT THE ARMORY SHOW 2023
Within the 225 galleries exhibiting over 800 artists, Latin American galleries mark their presence in the 2023 edition of The Armory Show. From September 8 to 10th, the New York Art Fair returns for its third year at the Javits Center.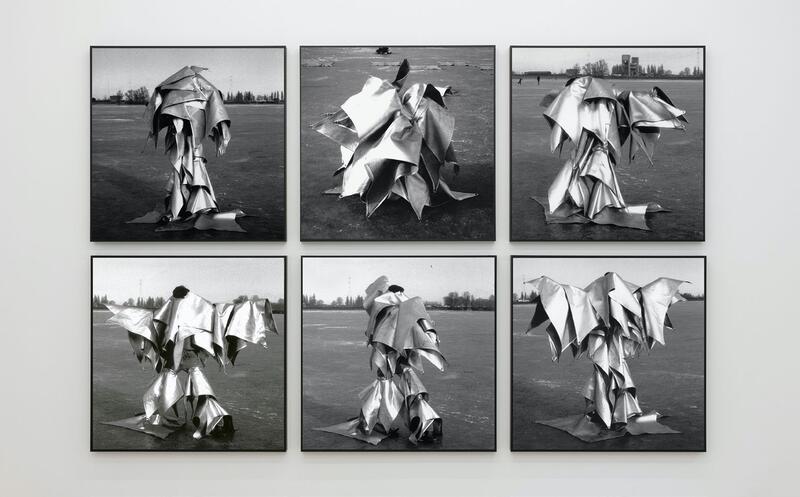 Sargent's Daughters
The gallery Sargent's Daughters presents Flor Modernista, a solo presentation of new works by New York-based painter Carlos Rosales Silva. In this latest body of work, Rosales-Silva continues his ongoing exploration of midcentury design in Mexico with works whose geometries reference architectural forms and the visual language of Modernism. A touchstone for is the work of Luis Barragán, whose home in Mexico City, built in 1948, is considered a masterpiece for its blend of traditional and Modernist elements. The iconic cantilever staircase from the office of Casa Barragán is quoted in silhouette on the rear wall of the booth. In a similar gesture, Rosales-Silva's work simultaneously evokes and distorts Barragán's clean lines and saturated colors, at once paying homage and offering a new perspective.
Zielinsky
The Ibero-American gallery Zielinksy presents Brazilian artist Vera Chaves Barcellos in a solo show with a selection of works conceived between the period from 1969 to 2007. The gallery is participating for the first time at the Focus section.
From the beginning of her career, Vera Chaves Barcellos has been interested in the reuse of pre-existing images taken from the media to develop works using video, photography, engraving and installation. The artist's research takes as its starting point the relationship between the body and time: performing characters and narratives from the past and the future, focusing on stories that were left out of historiography, documenting and collecting archive materials from local events or from personal memory.
Nueveochenta in dialogue with Arróniz
Together witj Galería Arróniz, Nueveochenta propose a conversation around abstraction from the perspective of different artists. Works from Ana Mercedes Hoyos and Carlos Rojas are presented, being two artists who explored the atmospheric representation through the possibilities granted by abstraction and whose work significantly enriches the history of art in Colombia.
Lehmann Maupin
Curated by Eva Respini, Lehmann Maupin features new work by artist Teresita Fernández in the fair's Platform section. Titled Rewriting Histories, the special presentation brings together large-scale works and site-specific installations by artists who challenge accepted beliefs surrounding history, art and culture. Fernandez´s work is included: Island Universe 2 (2023) is a large-scale, charcoal wall installation that elegantly combines all of the Earth's landmasses, fusing them into one continuous, borderless terrain.
Acaso
The Miami and Caracas-based gallery presents works from renowned artist Oswaldo Vigas, the Venezuelan artist who developed a unique artistic vocabulary inspired by the magical and mystical elements of Latin American culture.
RGR
The Mexican gallery presents artists Pedro Zylbersztajn, Karina Aguilera, Skvirsky, Carlos Cruz-Diez, Hilma's Ghost, Gego (Gertrude) Goldschmidt, Magali Lara, Francisco Muñoz, Carolina Otero, Diego Perez, Jesus Rafael Soto and Ding Yi.
Instituto de visión
The Bogotá and New York based gallery for conceptual based practice presents at this 2023 edition of The Armory Show works from two artists: Zé Carlos Garcia and Abel Rodriguez.
Related Topics
Subscribe
to receive the latest news and articles written by experts
May interest you