FERNANDO BOTERO: THE END OF A LIFE OF GREAT ARTISTIC LEGACY
Renowned artist Fernando Botero died on Friday, September 15, at the age of 91 at his residence in the Principality of Monaco.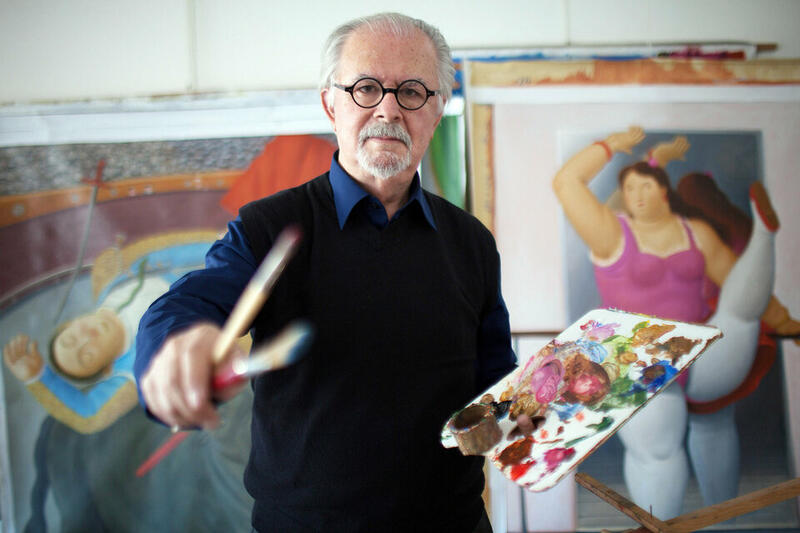 Born in Medellin, Colombia in 1932, Fernando Botero became one of the most recognized artists worldwide for his characteristic portraits of voluminous human figures. His paintings and monumental sculptures are exhibited in major capitals around the world, both in museums and in public spaces.
He broke several art records, such as the 300,000 people who visited his works at the Palacio de Bellas Artes in Mexico or the 155,000 who visited the Museo de Bellas Artes in Bilbao. He was the one who put Colombian national art on the most important international stages in the world.
He was the creator of the artistic current "boterismo", where he sought to highlight new perspectives of the human figure. He expressed in 2012 at the presentation of his exhibition Celebration at the Bilbao Fine Arts Museum for its 80th anniversary: "I have not painted a fat woman in my life, what I have done was to express the volume as part of sensuality".
His style has led him to address a wide variety of subjects, such as reinterpretations of Renaissance paintings, Latin American street scenes, domestic life and satirical portraits of political figures. The volume of his characters allowed the artist to emphasize and highlight certain features, increasing their impact.
Botero's artistic training was self-taught, although he attended the Academia de San Fernando in Madrid and the Academia de San Marcos in Florence. His first known works are the illustrations he published in the literary supplement of the newspaper El Colombiano, in his hometown.
In 1956, while living in Mexico City, the artist painted a mandolin with an unusually small sound hole, which caused the instrument to acquire exaggerated proportions. Botero was excited by these seemingly new possibilities, and this ignited his lifelong exploration of volume.
In his works, Botero also portrayed the life of small towns and their characters, their attire, architecture, habits and rituals, a way of capturing the various forces that make Latin America Hispanic and archaic, modern and exuberant.
With admiration and grief, politicians, artists and intellectuals bid farewell to Fernando Botero from their social media accounts. In Arte al Día we say goodbye to a great referent of Colombian and world art, possessor of an innovative vision with a tireless search for new forms of representation in art. He leaves us an enormous legacy in the history of art.
Subscribe
to receive the latest news and articles written by experts
May interest you