THE INSTABILITY OF THE REAL. AN HOMAGE TO JESÚS RAFAEL SOTO
From 02/10/2023 to 04/29/2023
RGR
Mexico City, Mexico.
This exhibition commemorates the centenary of the birth of Jesús Rafael Soto (Ciudad Bolívar, Venezuela, 1923 - Paris, France 2005), bringing together a selection of historical works from the artist's Estate, which recall a search developed over five decades to propose a new aesthetic territory that incorporates time and space.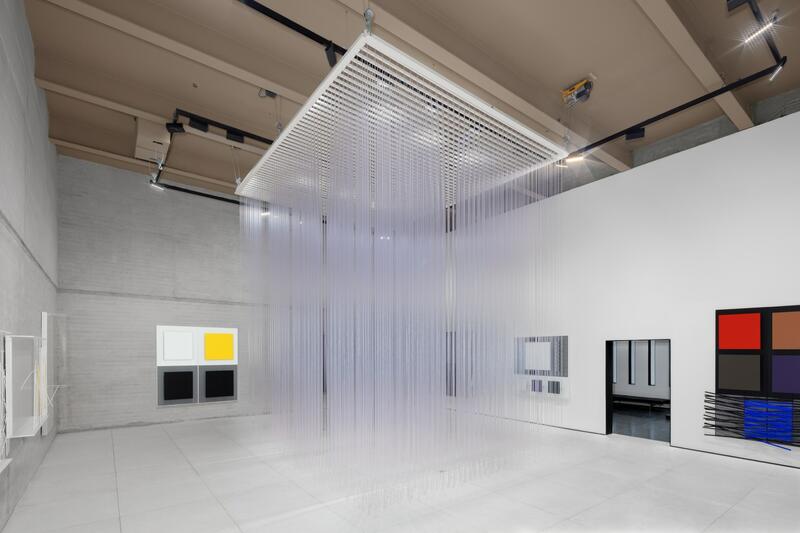 RGR Gallery presents The Instability of the real, an exhibition of Jesús Rafel Soto, a leading figure in Kinetic art. He is one of the last century's most influential figures in Latin American and European art. Faced with a world in constant movement, kineticism, in the words of the art critic Jean Clay, became aware of the instability of the real. Soto's practice transcended the static concepts of form and volume by formulating serial relationships between the elements that made up his work. He gradually integrated instability, vibration, and dematerialization processes in order to transfer the pictorial plane into three-dimensional space.
This new perceptual experience of the artistic object, in which the spectator's participation is essential, began in the fifties and traced a path towards the broader experimental turn. In our current nonstop changing world, the premises postulated by Soto reclaim a conscious evaluation of the tremendous speed with which we inhabit and perceive time and space.
The exhibition brings together a selection of historical works, it will present a compendium of Soto's key explorations towards a novel aesthetic terrain that incorporates the inherent ambiguity of time and space.
Jesús Rafael Soto (Ciudad Bolivar, Venezuela 1923 – Paris 2005) was an influential and central figure of post-war global modernism. He studied at the Caracas School of Fine Arts and later relocated to Paris in 1950, where he became a part of the international group of artists that sought to renew the experimental art scene in the postwar. His work is characterized by the continuous study of movement and the dematerialization of form, producing Kinetic constructions in which the spectator's active role is vital. Soto was recognized with several honors, among them the National Plastic Arts Award of Venezuela in 1984, and the National Prize of Sculpture awarded in France in 1995.
The instability of the real. Solo exhibition by Jesús Rafael Soto.
Until April 29th, 2023.
RGR Gallery, Gral. Antonio León 48, Colonia San Miguel Chapultepec, México City, México.
Subscribe
to receive the latest news and articles written by experts
May interest you