FRANCIS ALŸS WILL REPRESENT BELGIUM AT THE VENICE BIENNALE
For the 59th International Art Exhibition, La Biennale di Venezia, the Belgian Pavilion (Flemish Community) has invited curator Hilde Teerlinck and artist Francis Alÿs to develop an exhibition project. For the Belgian Pavilion, Alÿs will present The Nature of the Game, an exhibition featuring a selection of films and a series of paintings. Almost all of the films will be new productions.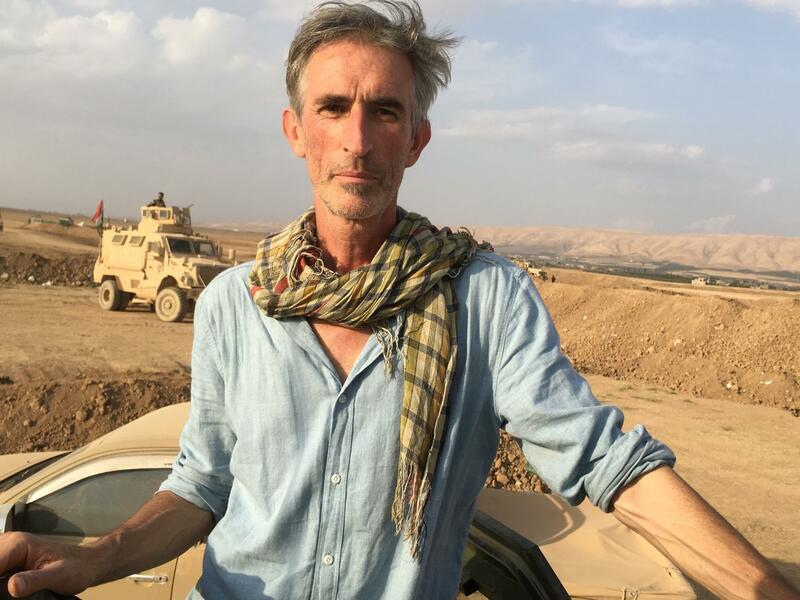 Filming without interfering in the games, Alÿs reveals the hidden rules of playing, the ingenious interaction of the children with their environment, their deep complicity and their hopeful mood and joy. The installation in the Pavilion invites the visitor to walk through a labyrinth of screens as if they were in the middle of a global playground. The sound and image of the different films interact with each other, fragments forming together a whole, allegories translating the complexity of a sometimes harsh reality.
"Observing, investigating and documenting human behaviour in urban life is a constant in Alÿs' work" shares curator Teerlinck, "His films record, in an ethnographical way, both the power of cultural tradition and the free and autonomous attitudes of children, even in the most conflicted of situations. Over the last decade, children's play has gained a central position in Alÿs' practice, its recording becoming a way to understand the patterns by which people live. Although some of the games can be related to a specific geographic or cultural tradition, most of them are played all over the world. And thus, gives work its universal character."
A series of small paintings covering a period from 1994 to 2021 accompanies the video presentation providing the context in which some of the films were made. From Kabul to Ciudad Juárez, from Jerusalem to Shanghai, they unfold Alÿs' distinct poetic sensibility towards social and political concerns.
Francis Alÿs (Belgium, 1959) lives and works in Mexico City. Trained as an architect, Alÿs' practice embraces multiple medias, from painting and drawing to video and animation. His works address ethnological and geopolitical concerns through the observation of and engagement with everyday life. He has most recently been involved in a series of new projects in Iraq culminating with the historical fiction Sandlines (2018–20). His Children's Games series (1999–ongoing) is a recollection of scenes of children at play around the world. A dozen new games filmed in the Democratic Republic of Congo, Belgium, Canada, Iraq and Hong Kong will be featured at the 59th Venice Biennale. Alÿs has exhibited in renowned museums worldwide.
Subscribe
to receive the latest news and articles written by experts
May interest you