BIENNALE DI VENEZIA – THE MILK OF DREAMS, BY CECILIA ALEMANI
The exhibition will include "gender non-conforming artists who are challenging the figure of man as centre of the universe". The artistic director of the 2022 Venice Biennale, Cecilia Alemani, outlined her curatorial plans for the 59th International Art Exhibition, which opens this spring (23 April-27 November). Alemani revealed that the show, The Milk of Dreams, will include 213 artists from 58 countries with more than 180 artists participating for the first time.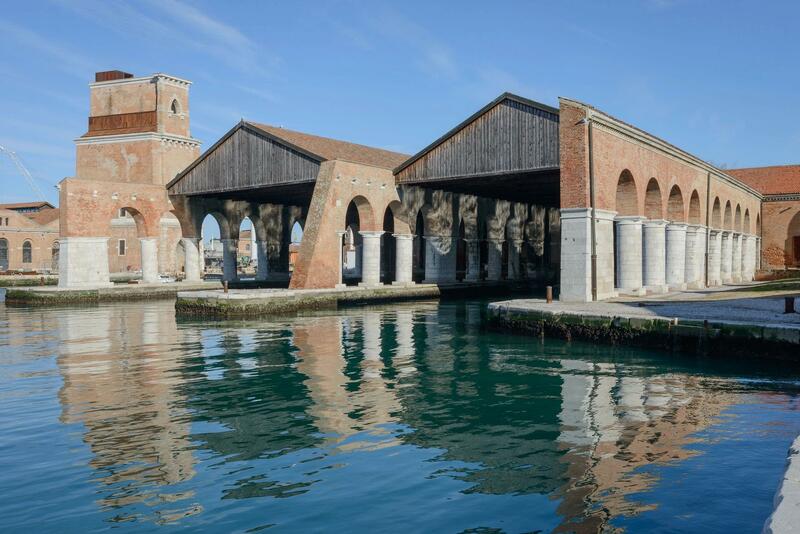 "The Milk of Dreams takes its title from a book by Leonora Carrington (1917–2011) - Cecilia Alemani stated - in which the Surrealist artist describes a magical world where life is constantly re-envisioned through the prism of the imagination. It is a world where everyone can change, be transformed, become something or someone else. The exhibition The Milk of Dreams takes Leonora Carrington's otherworldly creatures, along with other figures of transformation, as companions on an imaginary journey through the metamorphoses of bodies and definitions of the human.
This exhibition is grounded in many conversations with artists held in the last few years. The questions that kept emerging from these dialogues seem to capture this moment in history when the very survival of the species is threatened, but also to sum up many other inquiries that pervade the sciences, arts, and myths of our time. How is the definition of the human changing? What constitutes life, and what differentiates plant and animal, human and non-human? What are our responsibilities towards the planet, other people, and other life forms? And what would life look like without us?
These are some of the guiding questions for this edition of the Biennale Arte, which focuses on three thematic areas in particular: the representation of bodies and their metamorphoses; the relationship between individuals and technologies; the connection between bodies and the Earth."
"As visitors move through the exhibition in the Central Pavilion and the Corderie, they encounter five smaller, historical sections: miniature constellations of artworks, found objects, and documents, clustered together to explore certain key themes. Conceived like time capsules, these shows within the show provide additional tools of investigation and introspection, weaving a web of references and echoes that link artworks of the past to the pieces by contemporary artists. This wide-ranging, transhistorical approach traces kinships and affinities between artistic methods and practices, even across generations, to create new layers of meaning and bridge present and past."
"Cecilia Alemani's Exhibition imagines new harmonies, hitherto unthinkable cohabitations and surprising solutions - said President Roberto Cicutto - precisely because they distance themselves from anthropocentrism. A journey at the end of which there are no losers, but where new alliances are brought forth, generated by a dialogue between different beings (some perhaps even produced by machines) with all the natural elements that our planet (and perhaps others as well) presents to us."
Biennal di Venezia
April 23rd– November 27th
Curated by Cecilia Alemani
Subscribe
to receive the latest news and articles written by experts
May interest you