AMERICAS SOCIETY EXHIBITS SCULPTURES BY MEXICAN ARTIST GELES CABRERA
This is the first solo exhibition in the United States dedicated to Geles Cabrera, who is one of the most prominent female sculptors of her country. Geles Cabrera: Museo Escultórico will feature artwork created over 40 years of her career and will be on view from June 8 through July 30, 2022.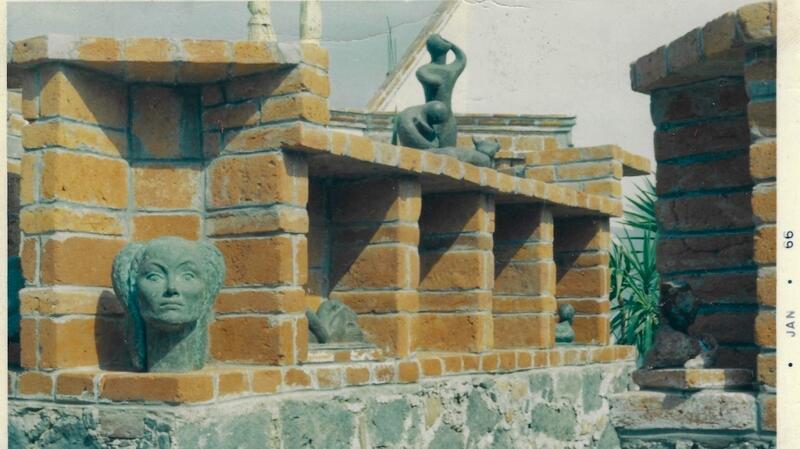 Curated by Americas Society Chief Curator and Director of Visual Arts Aimé Iglesias Lukin, Assistant Curator Tie Jojima, and Assistant Curator Rachel Remick, the exhibition will display approximately 50 of Cabrera's sculptures. The works reveal the artist's interest in the human body through her experimentation with different materials such as volcanic rock, bronze, terracotta, papier-mâché́, and molded plexiglass. Between abstraction and figuration, Cabrera carved and molded human forms evoking labor, motherhood, and human relationships. The show also includes archival documentation about her artistic practice in Mexico City.
"Long overdue, the exhibition gives audiences a chance to appreciate the breadth of Cabrera's prolific career, which has spanned more than seventy years," said Aimé Iglesias Lukin. "It is our hope that this exhibition will allow viewers to rethink art history through the voice of a powerful female artist who, quite literally, managed to carve out a space for herself."
Born in Mexico City in 1926, Cabrera studied at Mexico's Academia Nacional de San Carlos and La Esmeralda art schools, where she began working in sculpture. At the time, sculpture was almost exclusively practiced by male artists, and women were dissuaded from pursuing a career in this discipline. However, Cabrera persisted and, by 1949, had her first solo exhibition at the Mont-Orendáin Gallery in Mexico City. Cabrera found artistic success in the 1950s alongside the "Generación de la Ruptura" ("Breakaway Generation"), a grouping of Mexican artists who, from the 1950s onward, diverged from the legacies of Mexican muralism. Cabrera's abstracted human forms aligned with shifts in Mexican art away from representation and nationalism—embodied in muralism—toward abstraction and individualism.
Geles Cabrera: Museo Escultórico will be the first installment in a series of Americas Society exhibitions highlighting the legacy of women and female-identifying artists of the Americas, focusing on celebrating artists previously understudied or overlooked.
Subscribe
to receive the latest news and articles written by experts
May interest you