TERENCE GOWER ON MEXICAN MODERNISM THROUGH ARCHITECTURE, INSTALLATION AND VIDEO
The Good Neighbour, the Canadian artist's solo show in Americas Society, is focused on his relationship with Mexico since the early 1990s. The exhibition offers an overview of his work from his arrival in Mexico City in 1993 to his involvement with the city's bustling international art scene, dubbed the "multinational Mexican underground" by Olivier Debroise.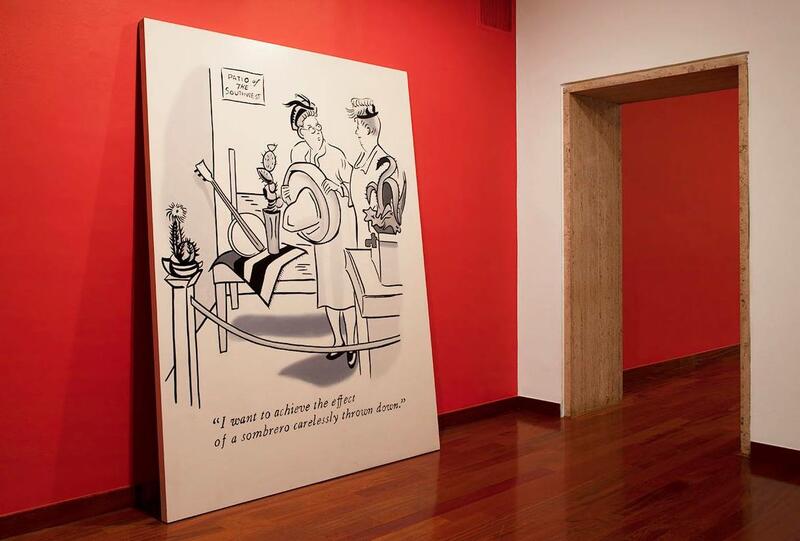 Following his formation in the photo conceptual scene in Vancouver, Gower arrived in Mexico and began researching Mexican modernism. He focused particularly on architecture to deconstruct traditional dichotomies of design and craft, of high and low culture, and the role of social class in the development of the distinct modernisms of Mexico.
The title of the exhibition–the Canadian spelling is intentional–refers to the economic policy established by Franklin D. Roosevelt to reshape the relationship between the United States and Latin America. Created in the context of increasing globalization following the NAFTA agreement in 1994, Gower's works about Mexico offer a critical analysis of contemporary Mexican society, as well as the history of neo-conceptualism in the Americas.
Featuring video, sculptural works, installations, and archival materials, the exhibition also closely examines Gower's post-'90s work on modernism in Mexican art and architecture. Gower's work fosters an important dialogue across the continent of North America as a Canadian examining the art and architecture of Mexico. "Since arriving in Mexico in 1993, I have been in awe of Siqueiros' combined political and formal radicalism. This exhibition is an opportunity to establish a triangular flow of references: My practice—Mexico—, the exhibition venue (Americas Society), and the 1970 Siqueiros exhibition, hence forming connective tissue," says Gower.
Terence Gower was born in British Columbia, Canada in 1965. He studied at Emily Carr College, spent the early years of his practice in Vancouver, Cologne, and Mexico City and has continued to show widely internationally. He has been based in New York City since 1995 where he has shown at MoMA PS1, New Museum, Queens Museum and many commercial and non-profit galleries. His work on the modern movement in Mexico was the subject of a major solo exhibition, Ciudad Moderna, at the Laboratorio Arte Alameda in 2005. His 2009 solo exhibition at the Hirshhorn Museum in Washington, DC treated the history of that institution. Internationally he has shown at Institut d'Art Contemporain Villurbaine, Lyon; MACBA, Barcelona; Tensta Konsthal, Stockholm; Museo Tamayo, Mexico City; MAC, Santiago, Chile; National Gallery of Canada, Ottawa; Haus der Kulturen der Welt, Berlin; MUSAC, León, Spain; and Audain Gallery, Vancouver, and he has participated in the Mercosul and Havana Biennials.
Related Topics
Subscribe
to receive the latest news and articles written by experts
May interest you