AMERICAS SOCIETY EXHIBITS JOAQUÍN ORELLANA: THE SPINE OF MUSIC
The first exhibition of the Guatemalan composer's útiles sonoros (sound tools) in the United States. The exhibition, a collaboration between Visual Arts at Americas Society and Music of the Americas, presents these innovative instruments alongside the work of contemporary artists. On view through March 5, the exhibition is curated by Diana Flatto and Sebastián Zubieta.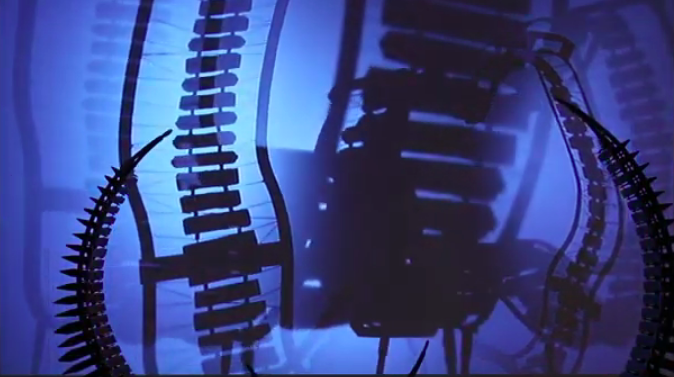 "Orellana is a key figure for both music and contemporary art in Central America, and his show expands our exhibition program's geographic and disciplinary boundaries," said Director and Chief Curator of Visual Arts at Americas Society Aimé Iglesias Lukin.
The exhibition connects the musician's avant-garde sensibility with that of artists including Carlos Amorales, María Adela Díaz, Akira Ikezoe, and Alberto Rodríguez Collía, each of whom has spent time with the composer and created work related to his practice. "Orellana's útiles are interdisciplinary by nature, existing as visual objects waiting to be activated as instruments by performers," said exhibition co-curator Diana Flatto.
Joaquín Orellana is among the most influential living members of Latin America's musical avant-garde. Born in Guatemala City in 1930, Orellana studied violin and composition at the National Conservatory of Music in Guatemala and was a fellow at the preeminent Centro Latinoamericano de Estudios Musicales (CLAEM) at the Instituto Torcuato Di Tella in Buenos Aires.
There, he became particularly interested in electronic music, and after returning to Guatemala in 1968 he decided to invent alternatives in order to recreate the sound-world he imagined after his experiences in Argentina. "These low-tech, handmade instruments face the past and future at the same time, but, above all, they are communal and profoundly 'humanophonic,'" said co-curator and Director of Music at Americas Society, Sebastián Zubieta.
Orellana's compositions are deeply connected to the difficult history of Guatemala, providing a soundscape attuned to the oppression of indigenous people and the pains of a decades-long civil war. Influenced by Orellana, the dark social and political environment became a guiding principle for a younger generation of Latin American composers. A new genre of "social-sound" emerged, where composers looked to society and a people's history for musical inspiration. Orellana's radical practice combines innovation with a powerful social conscience, and ancestral techniques with avant-garde sensibility.
Subscribe
to receive the latest news and articles written by experts
May interest you