MARCELO BRODSKY AT THE MUSEO JUDAICO OF SÃO PAULO
Rolf Art presented within the framework of the 35th São Paulo Biennale Choreographies of the Impossible, an anthological exhibition by Marcelo Brodsky, curated by Márcio Seligmann-Silva at the Museu Judaico de São Paulo.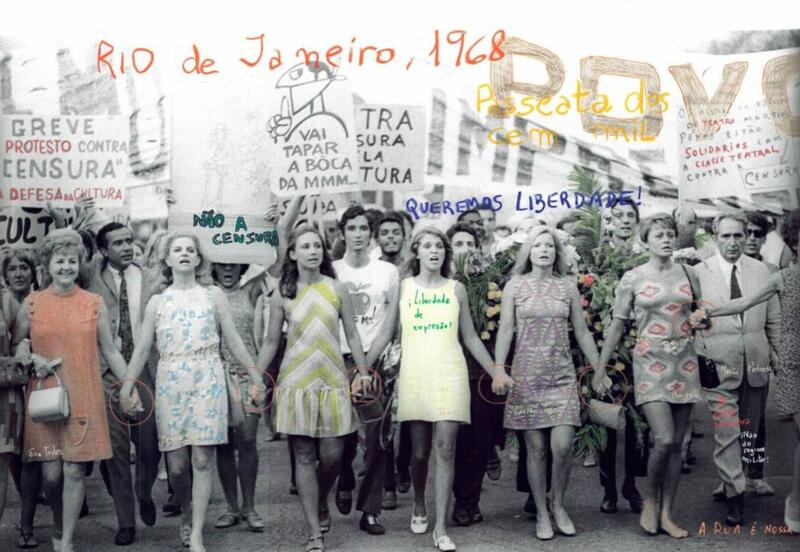 Marcelo Brodsky: Exiles, Ruins, Resistances brings together a selection of Marcelo Brodsky's most iconic works and essays such as Good Memory (1996), Nexus (2001), Fields (2001), I Pray with my Feet (2014), 1968: The Fire of Ideas (2014-2018), Migrants (2016), Opening Bridges (2019-2020), Traces of Violence (2021) among others, which address sensitive themes such as memory, resistance and human rights through photographs, videos and installations.
With a wide international presence throughout his 40-year career – including exhibitions and works in collections of renowned museums– the Argentine photographer has rescued, curated and re-signified photographs, transforming the records, from anonymous to familiar (such as the portraits of his brother, disappeared during the dictatorship), into a graphic work that involves colors, marks and legends.
The exhibition has three axes, the first is the theme of Exiles, with series such as Migrants - In the Mediterranean and Opening Bridges, dealing with humanitarian problems and the refugee issue. In the second axis, Ruins, he presents the series Remains - Rubble - AMIA in reference to the terrorist attack suffered by the Asociación Mutual Israelita Argentina in 1994, which left 85 dead. In Resistances, the third axis, he opens a new perspective beyond the stories of violence captured by his lens, for example: interventions showing injustices during the dictatorship in Latin America, gender and racial issues in the United States and around the world.
In the series 1968, the fire of ideas, made between 2014 and 2018, the photographer works with dozens of archival images of the student and workers' mobilizations that took place around the world in that emblematic year. "Brodsky establishes connections between dreams and demonstrations. Resistance and struggle," says Seligmann-Silva.
The exhibition also includes his work Good Memory, from 1997, and one of his most recent series, Traces of Violence, from 2021, which shows photographs of the genocide that took place in Namibia at the beginning of the 20th century, then a German colony in Africa. From these images, the photographer works with a series of appropriations and insertions into historical records to talk about colonialism, a hot topic explored in other projects throughout his career.
Related Topics
Subscribe
to receive the latest news and articles written by experts
May interest you