"OSCAR MUÑOZ: INVISIBILIA" EXPLORES SOCIAL AMNESIA AT THE PHOENIX ART MUSEUM
This is the first mid-career survey of Colombian artist Oscar Muñoz's work in the United States. Although he has had large-scale retrospectives throughout Europe and Latin America, this exhibition will introduce U.S. audiences to a broad scope of his evolving practice.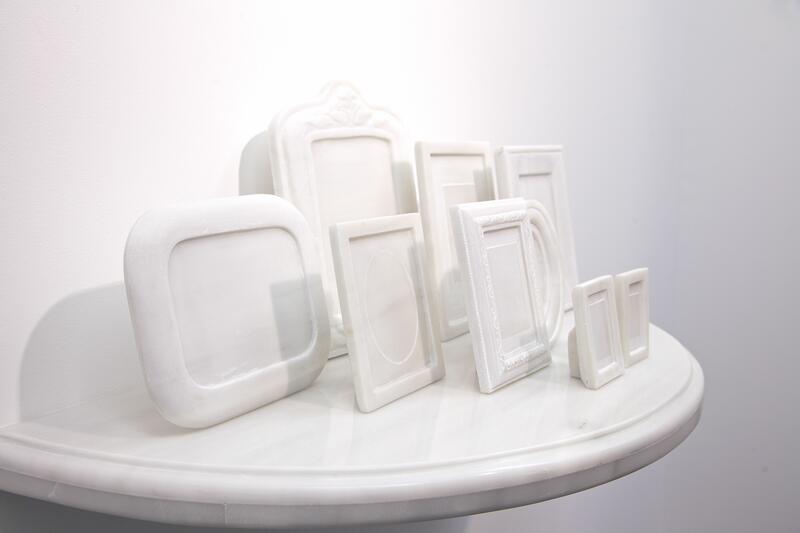 Beginning with his early, stark charcoal drawings from the late 1970s and early 1980s, whose approach to light and shade continued to impact Muñoz's aesthetic in later photographic and video works, the exhibition will also include approximately 50 exemplary works from his most evocative series created during the late 1980s, 1990s, and 2000s to the present day, including site-specific work, to trace the evolution of his practice.
Since the early 1990s, Muñoz has consistently explored the elusive phenomena of memory and time by lending them visible form, but often only fleetingly—just as we, too, are prone to forgetting. In doing so, he has reinvented the medium of photography, creating hybrid works that splice photographic processes with drawing, printmaking, installation, video, and sculpture, as well as interactive works. This is why, despite being awarded the 2018 Hasselblad Foundation International Award in Photography, Muñoz is not truly a photographer.
Rather than respecting chronology, the exhibition's structure presents a practice in flux, an artist continuously experimenting with new artistic means as he seeks to define and refine his philosophies by deconstructing the photographic medium. Through Invisibilia, students and visitors of all ages will enjoy active opportunities to engage with themes of history, identity, and social amnesia. Developed in close collaboration with the artist himself, this exhibition encompasses the poetics, the politics, and the philosophical underpinnings of the unstable imagery Muñoz has created, which, nevertheless, becomes indelible in our imaginations.
Born in Popayán, Colombia, Oscar Muñoz (b. 1951) studied art at the Escuela de Bellas Artes in Cali in the 1970s. As an art student, he began by making drawings based on photographic images, and although his studies did not specifically include photography or audiovisual media, his independent explorations of these media became central to his artistic practice. Known for his use of ephemeral materials in poetic reflections upon memory and mortality, Muñoz often bridges the media of film, video, photography, installation, and sculpture.
His work has been shown in numerous international solo and group exhibitions, including those at Museo de Arte Contemporáneo de Monterrey (MARCO), Mexico; Jeu de Paume, Paris, France; Museo de Arte Moderno La Tertulia, Cali, Colombia; Museo de Arte de Lima (MALI), Lima, Peru; Museo de Arte Latinoamericano de Buenos Aires (MALBA), Buenos Aires, Argentina; Museo de Arte del Banco de la República – Biblioteca Luis Ángel Arango, Bogotá, Colombia; and High Line Art, New York, NY. Muñoz's works are in numerous private and public collections around the world, including those at the Blanton Museum of Art, Austin, TX; Biblioteca Luis Ángel Arango, Bogotá, Colombia; Daros Latinamerica Collection, Zürich, Switzerland; Hirshhorn Museum and Sculpture Garden, Washington, D.C.; Los Angeles County Museum (LACMA), Los Angeles, CA; Museo de Arte Moderno de Bogotá, Colombia; Museo del Barrio, New York, NY; Museum of Contemporary Art (MoCA), Los Angeles, CA; Museum of Fine Arts, Houston (MFAH), Houston, TX; Museum of Modern Art (MoMA), New York, NY; Pérez Art Museum Miami, Miami, FL.; San Francisco Museum of Modern Art (SFMoMA), San Francisco, CA; and Tate Modern, London, UK, among many others.
Oscar Muñoz: Invisibilia
Until January 2022
Phoenix Art Museum - Katz Wing for Modern Art
1625 North Central Ave. Phoenix, AZ
Related Topics
Subscribe
to receive the latest news and articles written by experts
May interest you