JESÚS RAFAEL SOTO'S INTERACTIVE SCULPTURE IN NEW YORK CITY
The Colección Patricia Phelps de Cisneros announced the long-term loan of Jesús Rafael Soto's interactive sculpture Penetrable (1990) to The Hispanic Society Museum & Library (HSM&L).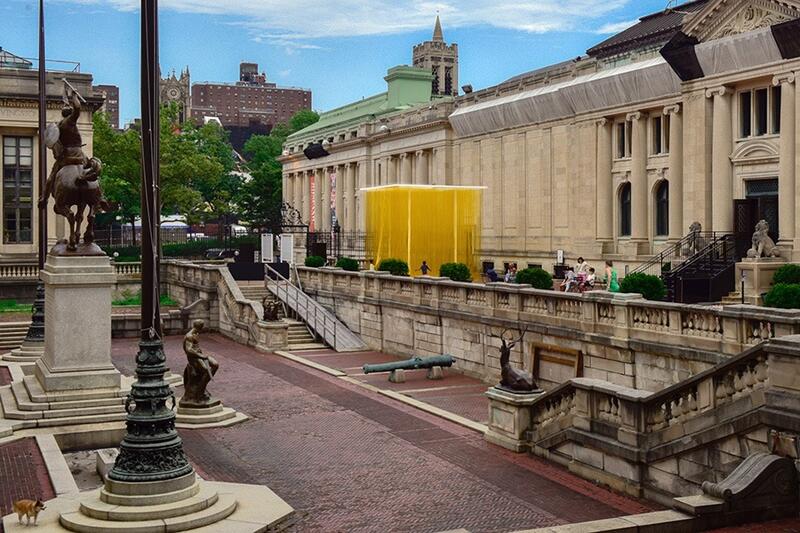 This collaboration celebrates the centennial of the Venezuelan artist's birth and marks the first time this sculpture will be displayed outdoors and open to the public in New York City.
The sculpture, an iconic piece from Soto's Penetrables series, will be installed on the HSM&L's Upper Terrace beginning in the northern summer of 2023. This long-term loan continues the work's run, following other long-term loans at prominent institutions in the Americas, including the Museo de Arte Latinoamericano in Buenos Aires, The Museum of Fine Arts, Houston, Museo del Palacio de Bellas Artes in Mexico City, Blanton Museum of Art at UT Austin, Los Angeles County Museum of Art and Olana State Historic Site in Hudson, New York.
Soto, a visionary artist from Venezuela, is distinguished for his participation in the development of kinetic art in Paris in the 1950s and 1960s, as well as his subsequent work in the geometric abstraction movements in Venezuela. His work is characterized by a connection to landscape, perception and interactivity with viewers, resulting in immersive experiences that blur the boundaries between art and audience.
HSM&L will also present other works by Soto along with a selection of paintings from its extensive collection of works by Joaquín Sorolla, a celebrated early 20th century Spanish painter.
Related Topics
Subscribe
to receive the latest news and articles written by experts
May interest you