SIX LATIN AMERICAN ARTISTS FROM US GALLERIES AT ART BASEL 2023
During Art Basel 2023, US galleries are representing Latin American artists such as Tomás Saraceno, Ernesto Neto, Belkis Ayón, Lucas Arruda, Óscar Murillo and Félix González-Torres.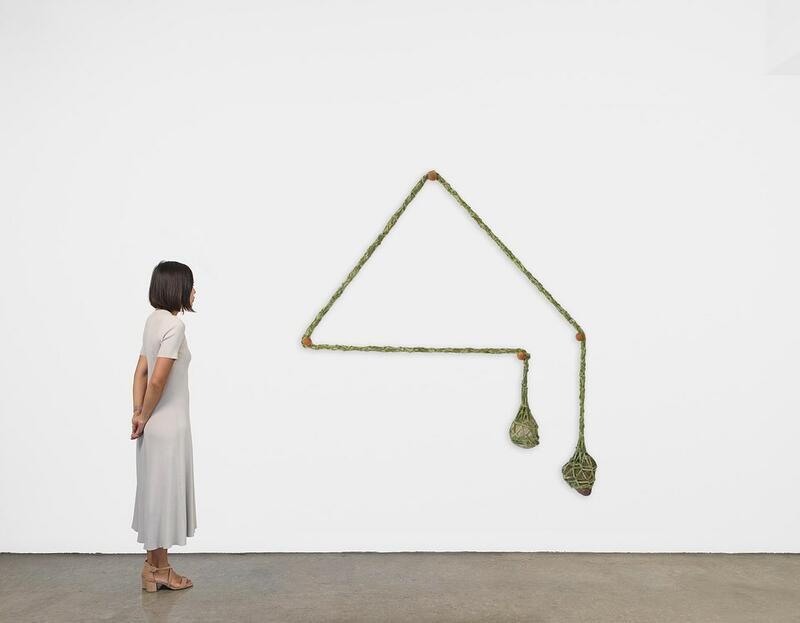 Tanya Bonakdar Gallery ­– Tomás Saraceno and Ernesto Neto.
Tomás Saraceno created a new series of works titled Cloud Cities: Species of spaces and other pieces, for his current solo show at the Serpentine Galleries, in London. Gallery Tanya Bonakdar Gallery is exhibiting a living sculpture series developed in consultation with a network of ornithologists, conservationists, and wildlife trusts to accommodate the dwindling numbers of birds, bees, butterflies, and spiders. Designed for multi species encounters, the work responds in material and atmosphere to the specific requirements of the species they mean to attract. Installed in the outdoors, this work will enact ways of cohabitation that better integrate human and other-than-human lives in a new urban setting.
Ernesto Neto's new work is also on view, in which he references and incorporates organic shapes and materials, and uses weight and gravity to dictate form. Since the mid-1990s, Neto has produced an influential body of work that explores constructions of social space and the natural world by inviting physical interaction and sensory experience.
David Castillo Gallery – Belkis Ayón.
The gallery presented Mujer, a solo presentation of significant large-scale collographs by the late Cuban artist Belkis Ayón. Mujer considers the power of Ayón's oeuvre as a woman navigating the sacred mythologies of the Abakuá: A secret Afro-Cuban society and belief system that welcomes only men into its fold and whose practices are only known to its male initiates. Sikán, the only woman represented in the religion's pantheon, features prominently across Ayón's body of work.
The foundations of the religion are based around Sikán's betrayal for both learning and revealing sacred secrets of the Abakuá as a woman; for this act, she is put to death. Sikán serves as the artist's point of identification and departure within this faith, the figure's story forming the basis of Ayón's relationship with this fraternal order as a woman seeking sacred teachings forbidden to her. The artist's collographs slip within this spiritual world, infusing her own memories and experiences within allegorical retellings of Sikan's narrative. Drawing parallels between Sikán and herself, Ayón reimagines the perspective of the figure's tragic story across collographs where the two women—one human, one myth—become one and together navigate male-dominated worlds that seek to silence them.
David Zwirner Gallery ­– Lucas Arruda, Óscar Murillo and Félix González Torres.
The US gallery with locations in New York, Los Angeles, London, Paris and Hong Kong is presenting work from latin american artsits Lucas Arruda and Óscar Murillo. Félix González Torres, a gallery artist, will be at Art Basel Unlimited.
Related Topics
Subscribe
to receive the latest news and articles written by experts
May interest you