PINTA Sud ASU 2023 – A DIALOGUE WITH AIMÉ IGLESIAS LUKIN
Aimé Iglesias Lukin is an art historian and curator. Born and raised in Buenos Aires, she has been living in New York since 2011. She earned her PhD in art history from Rutgers University with a dissertation titled "This Must Be the Place: Latin American Artists in New York 1965–1975," which became an exhibition at Americas Society in 2021. Her writings have been featured at international conferences and published by prestigious museums and academic journals, including the New Museum, the Museum of Modern Art, and the Guggenheim Museum.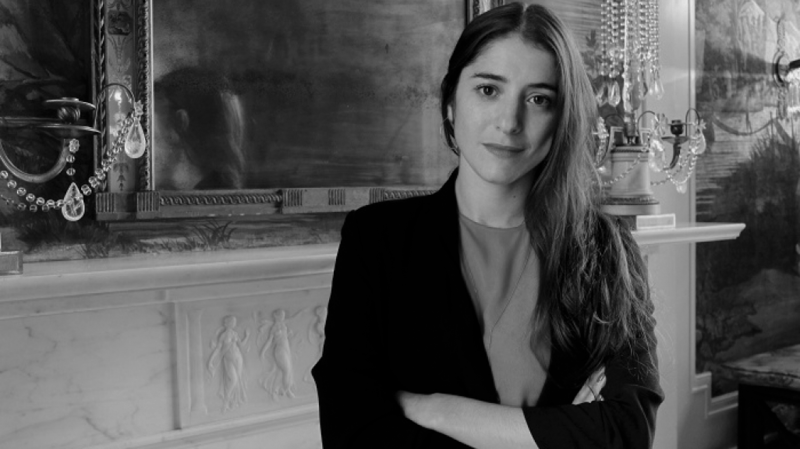 She has curated independent exhibitions at museums and cultural centers and previously worked at the Department of Modern and Contemporary Art at the Metropolitan Museum of Art, the Institute for Studies in Latin American Art, and the Proa Foundation in Buenos Aires. She currently serves as the Director and Chief Curator at Americas Society.
Her curatorial vision for the Visual Arts exhibitions at Americas Society aims to combine the institution's academic value and historical significance as the first space dedicated to Latin American art in the United States, with a contemporary perspective that presents history through a modern lens. The exhibitions align with Americas Society's mission by encompassing works from across the Americas and various time periods, showcasing thematic and group exhibitions to facilitate a dialogue throughout the continent, fostering connections both geographically and temporally.
As Chief Curator, what are the main challenges you face when presenting and promoting Latin American art in a New York context? What opportunities do you find?
While New York is culturally diverse and open-minded, one of the challenges is attracting audiences due to the intense competition among art spaces. Our goal is to engage not only those familiar with or interested in Latin American culture but also to reach diverse audiences with different backgrounds and interests. The challenge is to introduce more people to Latin American art, especially those unfamiliar with the region's history and culture.
How do you believe exhibitions and cultural events at Americas Society contribute to intercultural dialogue and mutual understanding among the Americas?
It's not only about connecting Latin America with the United States but also showcasing the rich interregional exchanges that have occurred throughout the Americas. Our continent has a history of cultural exchange in visual arts, literature, and music. By highlighting this, we emphasize that Latin America's cultural geography extends beyond political boundaries, reaching into the United States. This fosters representation and dialogue between distinct yet interconnected Latinx experiences.
What are some emerging artistic themes or movements in contemporary Latin American art that particularly interest you? Why do you consider them relevant in the current context?
My background as an art historian informs my curatorial approach. Emphasizing the historical roots of contemporary art is crucial. Presenting contemporary artists while connecting them with historical sources enriches their work. The temporal context is as important as the geographical one, enhancing the value of contemporary artists.
"This Must Be the Place" explores the impact of Latin American artists in New York during a crucial period in art history. What were the main contributions of these artists to the New York art scene at that time?
"This Must Be the Place" was personally significant due to years of research during my doctoral studies. It highlighted a generation studied individually, not as a collective. These artists redefined Latin American identity in response to migration to New York, similar to previous groups in Paris. Amid New York's rise as an art center, newcomers formed support networks and rediscovered their shared regional identity. Many played pivotal roles in the 1960s-70s neo-vanguards, contributing to New York's cosmopolitan avant-garde alongside migrants from Asia and Europe.
In your opinion, how has the landscape of Latin American art evolved in recent years, and what are your perspectives on its future development?
I'm not sure I personally dare to define how the landscape of Latin American art has evolved because there are many Latin American arts, a lot of variety, and richness. However, I do believe that in the last 5 to 10 years, identity-driven movements have gained significant momentum, providing a platform for aesthetics that were previously marginalized, particularly indigenous and Afro voices. This enriches and expands our understanding of culture. It's a moment to listen, learn, and give space to those who have been studying and producing these aesthetics for a long time.
What are your expectations for the upcoming days at Pinta Sud ASU?
I'm incredibly happy and excited to be in Paraguay for the first time, in a country I hadn't previously had the opportunity to explore, and whose cultural production I greatly admire. I'm excited for this and also thrilled to engage in dialogue with local and regional colleagues. Particularly, from my role at Americas Society, over the last four years, I've had the opportunity to work with the work of Feliciano Centurión. We had his first retrospective outside of South America, curated by Gabriel Pérez Barreiro in 2020, and we published the artist's first monograph. Additionally, in the exhibition and book "This Must Be the Place," we included works and testimonials from Laura Márquez. It's a small and humble beginning, and I hope this trip opens up more possibilities to work with artists from Paraguay in the coming years.
Related Topics
Subscribe
to receive the latest news and articles written by experts
May interest you