FOUND IN TRANSLATION – ART PERFORMANCE BY DORA GARCÍA
The European Kunsthalle has invited the artist Dora García to bring the durational performance The Messenger to Vienna. A performer (The Messenger) receives an audio message that she/he has to memorize. The only information the messenger is given is that the message is composed in a language spoken by one of the many linguistic communities calling Vienna their home. She/he is neither able to understand the message nor capable of identifying the language. The messenger's task is to find a person who speaks the language and deciphers the message's meaning.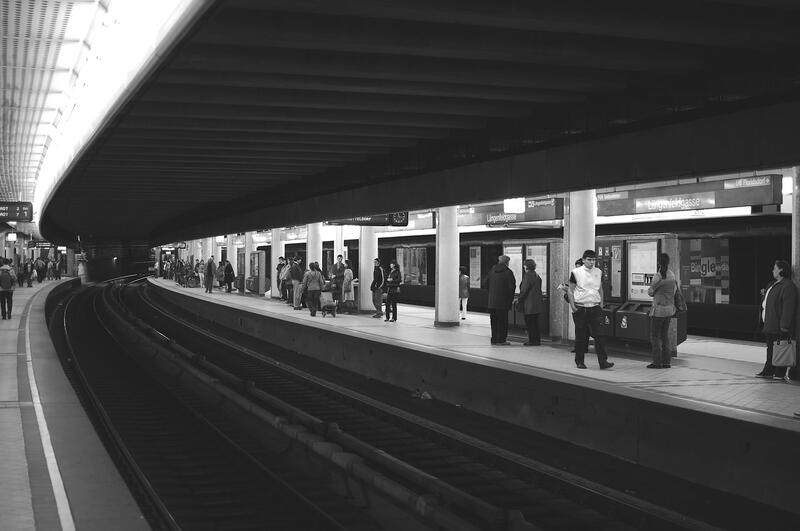 García's durational performances often build on and investigate intra-relational constellations between audience, work and place, giving ample agency and authorship to the performer who carries out the commissioned task.
The Messenger is not primarily a search for the meaning of the message, nor do translation programs help the performer to fulfil the task. Rather, a personal interaction between the messenger and the Viennese community, speaking the language of the message is necessary to achieve meaning and significance.
As the artist explains, the deciphering of the message and the explorations this requires are meant to take place in what she calls "low-intensity mode": integrated into the performer's everyday life, activities, errands, interests, curiosity, strolls and rides through the city.
For The Messenger Vienna, the performer reports about his inquiries in a day-by-day online diary (read here). The diary allows to share observations through text and photos, and to report back on personal encounters. The diary entries also serve as an interface to a wider public where we, as readers, enter the work. As a place on its own, it speaks via the messenger's thoughts and statements of Vienna's social, historical and current conditions, its citizens, narratives and codes as well as cultural gaps.
The Messenger first took place in Brussels in 2002 and has since been realized in ten other cities: Paris (2006), Barcelona (2006), Metz (2008), Hong Kong (2008), Copenhagen (2008), Nice (2010), Toulouse (2010), Guadalajara (2010), London (2015), Chicago (2017).
Related Topics
Subscribe
to receive the latest news and articles written by experts
May interest you