"VANISHING POINT" – BIENALSUR'S EXHIBITION EXPLORES MIGRATORY ISSUES
BIENALSUR, the contemporary art international biennial that was crafted in the Universidad Nacional de Tres de Febrero, in Argentina, has recently disembarked with "Punto de Fuga" (Vanishing Point), a collective exhibition set in another university, the Universidad Nacional de La Plata, on Thursday, September 9th. The display features artists from countries as diverse as Argentina, Germany, Ecuador, Iran and Switzerland, and is set in the university's Art Center.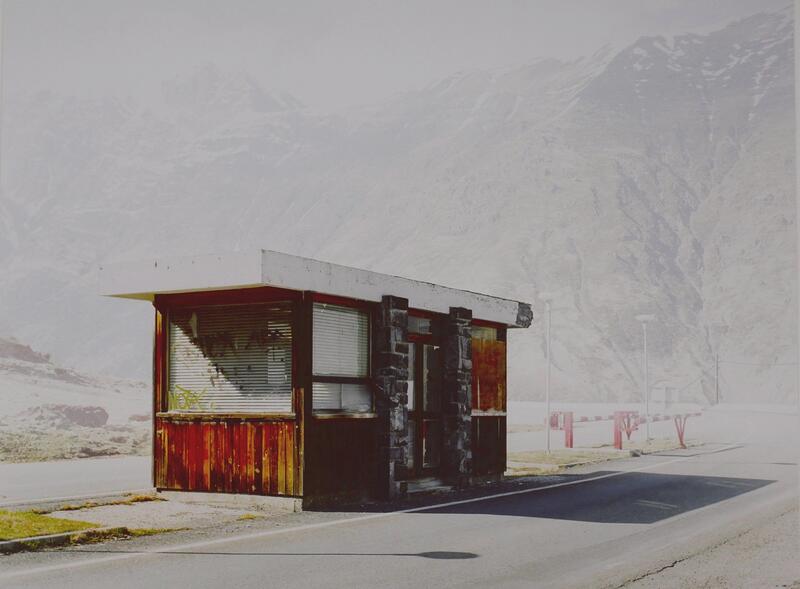 In line with one of the biennial curatorial themes, Transits and migrations, "Vanishing Point" is curated by Marina Aguerre, and includes Adriana Carambia (Argentina), Patricio Gil Flood (Argentina), Raúl "Pájaro" Gómez (Argentina), Sève Favre (Switzerland), Anahita Norouzi (Iran), Edison Peñafiel (Ecuador) and Josef Schulz (Germany). The exposition reflects on the persistence of migration processes, a phenomenon that after a year and a half of personal and bounded universes, time at home and social distance, is still, however, ever-present. It's in this context that the artists remind us that this kind of inequality, even though temporarily silenced, is still a part of our societies.
In her curatorial text, Marina Aguerre says: "The continuity and urgence of this contemporary problem has been highlighted in their works by the different artists that are part of this exhibition, thus contributing to removing the veil that clouds our perception. Territorial boundaries can be deconstructed at will, and empty border control posts, in an almost ghostly way, contrast with images that evidence the limitation and control that is exercised on the movement of groups of women, men and children that search for a place in which to settle and live.
At the same time, some structures that are apparently stable reveal the permanent quest to become part of a place. The tension between dreams, desires and reality becomes the object (a stone, a bundle, a house); it's in that materialization, impregnated by memories and life projects, that the present is questioned, but also every person's past and future".
Anibal Jozami, the Tres de Febrero university's dean but also BIENALSUR'S general director, the importance of this exhibition, held in an university, contemplates one of the biennial's objectives: establishing a working network of similar institutions, a goal that has, for the biennial's third edition, become even more important. "Many of the future world's professionals study in universities. These are the people that can change the world. Art can't modify society on its own, but it can get people thinking", he said.
BIENALSUR is held simultaneously in 124 venues in 23 countries and 50 cities around the world, between July and December. Over 30 exhibitions will take place during September, involving approximately 400 artists in a proposal that seeks to "from a local perspective, take part in a global dialogue in a unique lattice".
UNLP's Art Center (Centro de Arte de la UNLP), Calle 48 13575 (between 6th and 7th streets). La Plata, Province of Buenos Aires
Subscribe
to receive the latest news and articles written by experts
May interest you