LEME NFT: GALERIA LEME LAUNCHES PROJECT TO COMMERCIALIZE NFT ART
Over more than 15 years of history, Galeria Leme has always aimed to promote contemporary art in its multiple scopes, understanding the complexity and constant change that are part of it. It is in this sense that, in 2021, the gallery initiates Leme NFT, a project conceived to produce, promote and commercialize art in NFT format, as well as to develop this still-rising market. The project was launched last Monday, August 16th and its English version can be accessed on their website.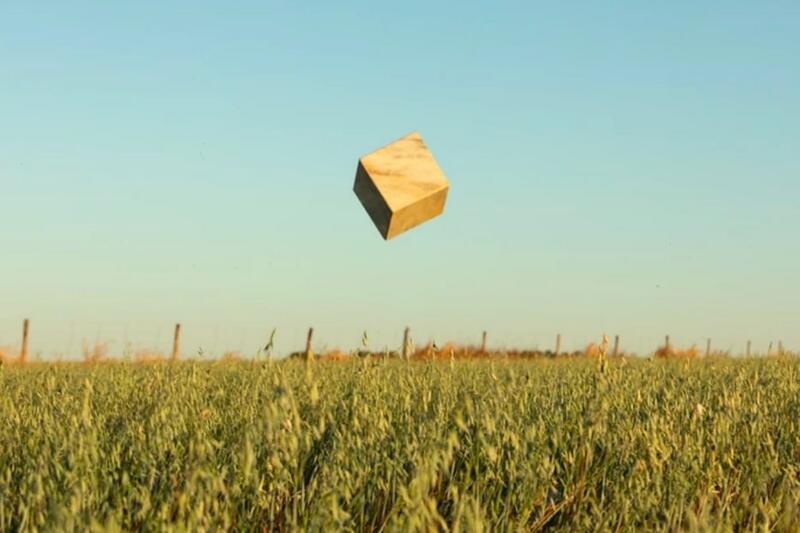 Representing artists with experience in digital art, Leme NFT currently has works by Eduardo Kac, Gustavo Von Ha, João Angelini and Vivian Caccuri in its catalogue, which are made on different medias such as photographs, paintings and digital images, gifs and animations. Still in its initial phase, the project took shape after the drop of the series "Erratum", by Eduardo Kac, Brazilian artist known for being part of museum collections like MoMa, in New York, and Tate Modern, in London. The drop was a partnership with Tropix, a cryptoart platform. Less than a week after the drop, which took place on August 8, two digital paintings by the artist were sold, counting more than R$ 100,000 (Brazilian reais).
"We are one of the first Brazilian galleries to commercialize works of art in NFT format and, if I'm not mistaken, the first to launch our own project completely dedicated to this type of production. The intention is to offer a new place to foment artists who work with digital media", explains Franco Leme, coordinator of Leme NFT.
About the artists on Leme NFT:
Eduardo Kac (Rio de Janeiro, 1962) is internationally recognized for his pioneering work in contemporary art. In the early 1980s, Kac created digital, holographic, and online works that predated the global culture we live in today, composed of information subject to change and constant flux. In 1997, the artist coined the term "Bio Art", starting the development of this new art form with works such as his transgenic rabbit GFP Bunny (2000) and Natural History of Enigma (2009), which won him the Golden Nica, the most prestigious award in the field of media art. GFP Bunny has become a global phenomenon, having been appropriated by major popular culture franchises such as Sherlock, Big Bang Theory, and The Simpsons, and by writers such as Margaret Atwood and Michael Crichton. In 2017, Kac created Inner Telescope, a work conceived and carried out in outer space with the cooperation of French astronaut Thomas Pesquet. Kac's unique and highly influential career spans poetry, performance, drawing, printmaking, photography, artist books, early digital and online work, holography, telepresence, and bio art. His works are in important collections such as the Museum of Modern Art-MoMA, in New York; Tate Modern, London; Victoria & Albert Museum, London; Les Abattoirs, Musée - Frac Occitanie Toulouse, France; Museum of Modern Art in Valencia-IVAM, Spain; ZKM, Karlsruhe, Germany; and Museum of Contemporary Art of São Paulo, among others.
Gustavo von Ha (Presidente Prudente, Brazil, 1977) develops his production from several nuclei of works that operate within and outside the artistic system, acting on various image circulation platforms such as the internet, movie theaters, libraries, street commerce and the public place. His production, structured in a performative action, finds itself on the borders between reality and fiction, art and the market, public and private, authorial production and the cultural industry.
Von Ha works with the concept of verisimilitude, incorporating a version of himself in each work, questioning the role of the artist today. In his research, he brings up images, concepts and stories that are often silenced in Brazilian academic circles and in the history of art, revealing an interest in issues beyond hegemonic narratives.
His works are present in private and public collections, such as the Pinacoteca do Estado de São Paulo, MAM [Modern Art Museum of São Paulo], MAR [Rio Art Museum] and MAC-USP [Contemporary Art Museum of the University of São Paulo].
The moving image is the main starting point for João Angelini's (Distrito Federal, Brazil, 1980) artistic research, which unfolds in videos, animations, objects, and performances. The artist revisits stop-motion, a traditional animation technique, creating films from a sequence of photographed images, or builds small installations with videos and mirror games that create optical illusions calling our perception to unveil the metaphorical narrative and the internal work processes. Through this type of strategy, the artist reworks and subverts the mechanisms behind the illusion of movement in the cinematographic image. Due to the diversity of his production, his works are regularly exhibited in different institutional environments such as cinemas, theaters, museums and art galleries. Member of the EmpreZa Group, winners of the Marcantonio Vilaça Award 2015. João is also a professor of engraving, animation and three-dimensionality at the Faculdade de Artes Dulcina de Moraes, where he has been teaching since 2008.
His work includes collections such as: Banco Itaú Collection, São Paulo, Brazil; UFG Cultural Center, Goiás, Brazil; Rômulo Maiorana Foundation, Pará, Brazil; MAB- Brasília Art Museum, Brasília, Brazil; MAR- Museum of Art of Rio, Rio de Janeiro, Brazil; São Paulo State Art Gallery, São Paulo, Brazil, among others.
Vivian Caccuri (São Paulo, Brazil, 1986) develops a series of projects in which she explores the cultural, physical, and social qualities of sound elements, providing new listening and perception experiences. Her work creates relationships between sound phenomena, public space, architecture, voice, and imagination through performances, objects, and installations.
Many of his pieces are built and "tuned" to be played like musical instruments and are designed to be activated by the viewer, individually and/or collectively. The artist is interested in the physicality of sound, especially the effect of low frequency (the bass) on the visitor's body. This performative character of Vivian Caccuri's work was also explored through a project called "Silent Walks", in which she regularly invited a group of up to 20 people to walk together in silence through the city, for up to 8 hours.
His work is part of the collections of MAR - Museum of Art of Rio, Rio de Janeiro, Brazil, and the Pinacoteca do Estado de São Paulo, São Paulo, Brazil.
Related Topics
Subscribe
to receive the latest news and articles written by experts
May interest you