CONFERENCE PROGRAMME ON PERFORMANCE ART ARGENTINA
Argentina Performance Art, with the support of the Centro Cultural Recoleta, organizes two days of debate, exchange and collective reflection on Argentine Performance Art. This discipline has seen exponential growth, nationally and internationally, both in its visibility and in its circulation and in its impact on the media in recent years. This is why Argentina Performance Art considers it essential to build room for reflection around this practice, focusing on the historicity of the discipline and its incidence today.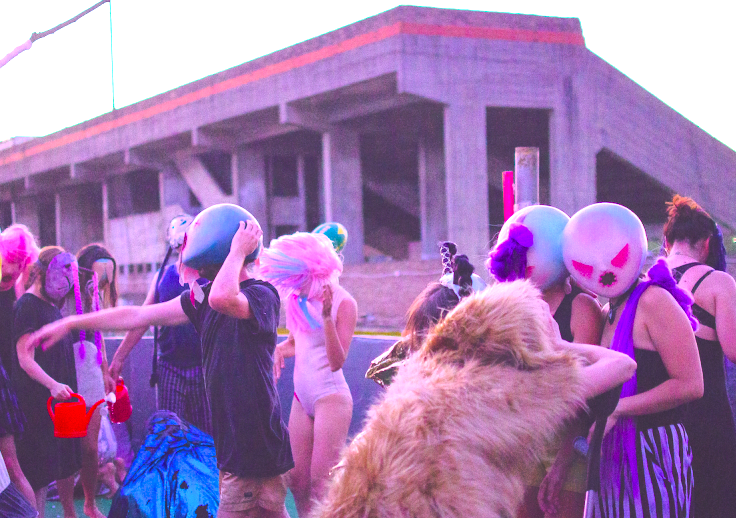 The Programme is aimed at artists, students, theorists, curators, managers, researchers, historians and anyone interested in Argentine Performance Art and contemporary art. Registration can be done the days prior to the event through the Centro Cultural Recoleta website.
Guided by leaders in the discipline such as Rodrigo Alonso (curator and historian), Mónica Garcia (performance art artist and manager), Lolo and Lauti (artist duo), Nelda Ramos and Gabriela Alonso (performance art artists, managers and teachers), the conferences will focus on institutional curatorial experiences and independent collective efforts that laid the foundations for the future of this language in the country.
Each meeting will have two special guests and will be organized in three instances: an initial conference, during which each guest will develop their thematic axis; secondly, there will be a debate between both speakers of the day, thus generating a cross between both thematic axes; Finally, time for exchange and questions will be opened between guests and participants.
The sessions will be held in-person, with prior registration and limited capacity, in the Patio del Aljibe of the Centro Cultural Recoleta. They will be presented and moderated by Natacha Voliakovsky, director of Argentina Performance Art and performance artist. They will last approximately 3 hours and will be available for later viewing on the Argentina Performance Art website.
November 3rd: Rodrigo Alonso and Mónica García
November 10th: Lolo and Lauti, Nelda Ramos and Gabriela Alonso
Argentina Performance Art is the first and only digital platform dedicated exclusively to theoretical research on Performance Art in Argentina. It is an inclusive, free and accessible tool that facilitates the approach to detailed information on the history and development of Performance Art in the country, with a constantly updated database on Performance Art artists, performance works, and academic, journalistic and audiovisual material on the discipline.
Cover: Perfuch Festival. Photo: Santiago Valentinis
Related Topics
Subscribe
to receive the latest news and articles written by experts
May interest you