COMMONER FANTASIES - BIENALSUR IN THE MUSEUM OF DECORATIVE ART OF BUENOS AIRES
The Museum will be the first institution in the Argentine capital to inaugurate an exhibition within BIENALSUR 2021 on August 27. The artists Luciana Lamothe (Argentina), Gabriel Baggio (Argentina), Emil Finnerud (Norway) and Mehryl Levisse (France) exhibit under the curatorship of Leandro Martínez Depietri. The exhibition, on the curatorial axis Politics of art, will be open until October 24.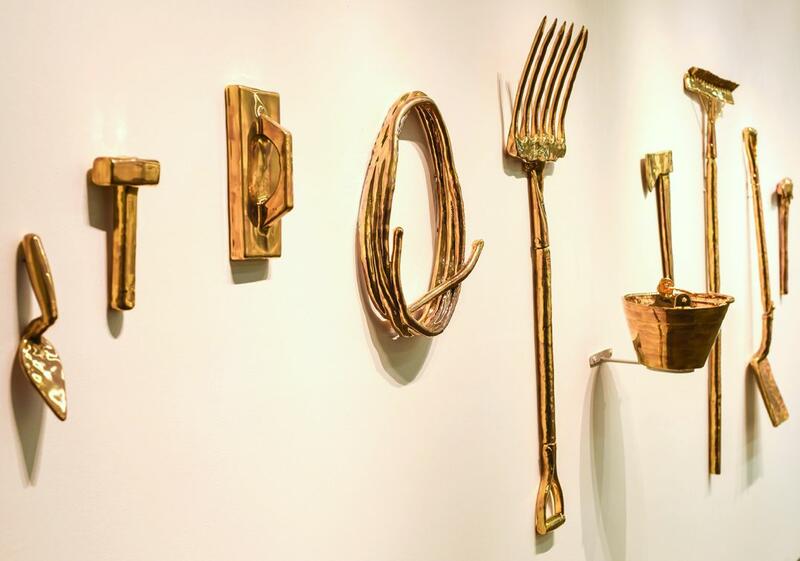 "Why do we keep looking at the palaces in Buenos Aires with longing?" Martínez Depietri wonders, "The admiration of these architectures of opulence is usually accompanied by a feeling of decadence in the face of the present when imagining them as evidence of a glorious time that we lost. In this reverie that relives life in its living rooms and projects us into it, its original conditions of possibility still remain forgotten: the abysmal inequality between regions of the country and between social classes."
Located in the Museo Nacional de Arte Decorativo, and what it represents for the city of Buenos Aires, the exhibition deals with topics such as heritage, value, history and nostalgia. The works exhibited range from sculpture to installation and are traversed by a critical and even ironic tone that expands "the enjoyment that ornamental exuberance produces in us towards new horizons of collective imagination."
Commoner fantasy
Km 3.2 - Museo Nacional de Arte Decorativo
Buenos Aires, Argentina
Related Topics
Subscribe
to receive the latest news and articles written by experts
May interest you