CONTEMPORANEITY OR FICTION? BIENALSUR INAUGURATES "LITERATURE OF THE SELF"
It'll be the third time that BIENALSUR comes to the Brazilian embassy in Buenos Aires, in the imposing Pereda Palace. Starting September 8th, Paula Parisot, the Rio-born artist, will be presenting her exhibition Literatura del yo ("Literature of the self"), curated by Argentinian María José Herrera.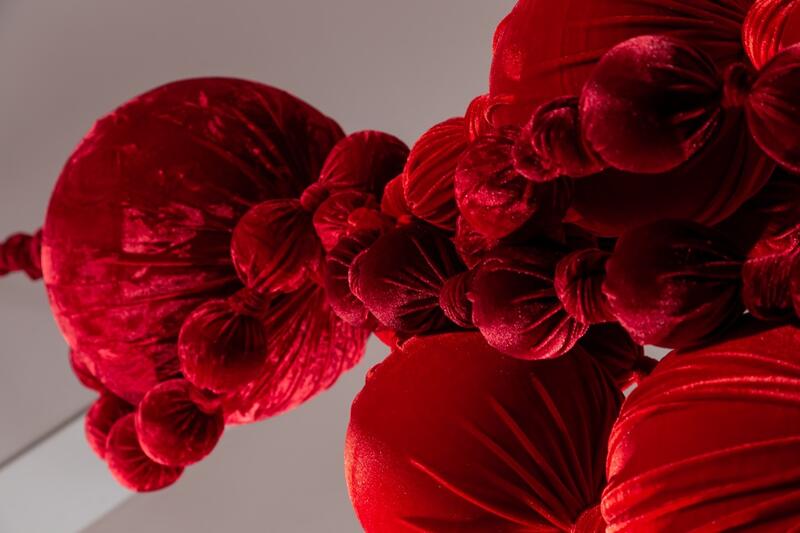 The exhibition is, true to its name, a first-person narration. Parisot walks through her work, a collection marked by multidisciplinarity, giving a free reign to her individuality. As a woman, as a writer, as an artist. In that way, Literature of the self inscribes itself into one of BIENALSUR's curatorial axes, "Politics of art", which works as an exercise of one's own artistic practice, under the defining influence of the modern-day crisis. By means if a voice deeply marked by her femininity, Parisot "unveils the social and personal destinies. Videomaker and performer, she tilts between the moving image and the movement of her own body", as Herrera puts it.
"Literature of the self presents a series of works that I've been working on since I moved to Buenos Aires, in 2016. Besides being a visual artist, I'm a writer and I've always written fiction, stories and novels, but before any of that I would say that I'm a reader. Fiction literature has been a part of our lives and culture forever, but it seems that in our days there's impatience towards imagination and fiction in literature", Parisot says.
Intrigued by the dichotomy between personal narrative and fictional creation, it was after she moved to Buenos Aires, but particularly since the explosion of the pandemic, a trigger of countless personal implosions, that she began to think about herself in another way:
"I thought about what I did and asked myself: Why do this? I never understood the motivations of the writer that speaks about his/herself. Why talk about one's childhood, one's own memories, desires, frustrations? Why such strong ties to your own experience? Why the rejection of fantasy and inventiveness? Why does it seem, nowadays, that fiction is boring? Has something broken? Has imagination fallen to discredit? Can we no longer fabulate, invent names and surnames, family and social relations, change genres, travel through space and time? Is it that in the face of certain experiences or circumstances giving voice to others has become an ethical problem? Can talking and writing in the name of others be improper, unethical? Making statements about ourselves is hard enough: how to create, to give voice to an otherness, without surrendering to the tacit agreement that it hurts modern sensibilities? If I do not wish to remain silent, am I limited to speaking about myself? Must I force myself to search for literature in my own life? What do I do if the literature of the self bores me and seems, precisely, as lacking in imagination? I've always felt that reality, on its own, seems to flatten us, limit us, kills us; while fabricating it, imagining it, inventing it, creating it, saves us. What's happening? Why do so many 'I's' seem to want to be listened to so urgently in this so-called literature of the self, or through the Internet, social networks, etc.? Does the reader reject fiction? Is the author wary of his own writing? Is speaking about oneself a mere narcissist impulse? Or does speaking about oneself actually include a conversation with another? A reaching towards an otherness? Is that the present-day vocation? Is that 'being contemporary'? You'll notice there are more questions than answers… that's the essence of contemporary art"
The exhibition will be open from September 9th to December 5th, Monday to Friday from 11am to 7pm, with the exception of national holidays. The venue is the exhibition hall of the old Palacio Pereda (Arroyo 1142).
Subscribe
to receive the latest news and articles written by experts
May interest you