AN ANTHOLOGICAL EXHIBITION BY MARÍA SILVIA CORCUERA TERÁN
Art and childhood meet in many points. One of them is the ability to transform reality into something else by reformulating it, questioning it, expanding it. This is shown in the work of Argentine artist María Silvia Corcuera Terán (Buenos Aires, 1955), which includes paintings, sculptures, textiles and reliefs, with a preeminence of objects and collage.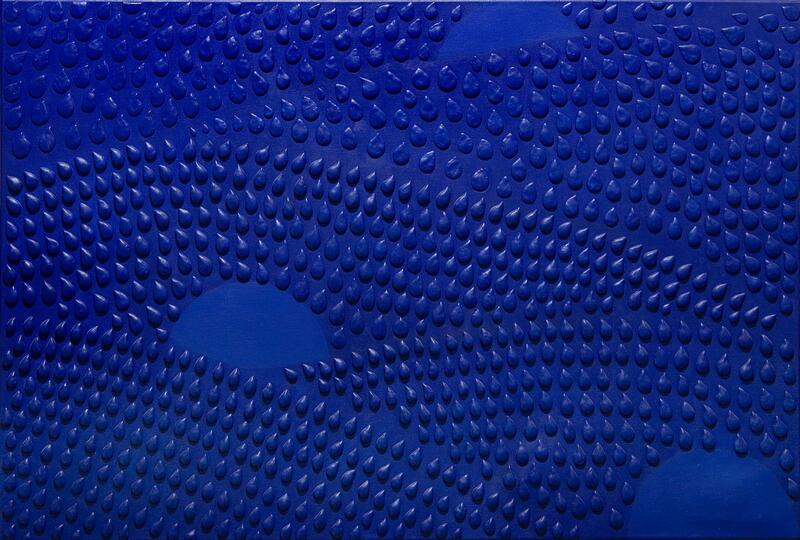 The Museo de Arte Contemporáneo de Buenos Aires (MACBA) is presenting until February 26 the anthological exhibition Lo cotidiano extraordinario, which brings together a hundred works from the early 1990s to date. Laura Casanovas' curatorial proposal evidences Corcuera Teran's searches and findings through the singular articulation of concepts, materials and forms over time.
In the first of the three rooms of the exhibition there is the series Juguetes (1992-1995), which constitutes a foundational moment in his production with characteristics that will reappear again and again: playfulness; humor; discarded and recovered materials of common use or of little cultural value; a flat and saturated chromaticism of reduced tonalities favoring red and blue and a personal geometry.
"His work also proposes permanent dialogues with other cultures overcoming the binary constructions of modernity, noticing layers of memories, stories, encounters and departures," Casanovas maintains, shown in the series Las Rayadas (2008-2019), Dones, Randas y Cascabeles (2011-2017) and others. Among the themes and motifs of his creations, the city stands out, especially Buenos Aires, with its identity, history, tragedies and affections; the boat (symbol of forced migrations and exchanges) and the peinetón (an antique comb).
In the extensive series La Dote Argentia (2014-present), the body is established as a precious motif to be rescued, protected, repaired and linked to fashion, as a cultural code of the time. The dowry also becomes a metaphor for a country with its historical vicissitudes. Always from a critical viewpoint committed to the human vicissitudes of the past, present and future. In the imposing Manto (2021), made with boiled chinstraps and painted with acrylic and black aerosol, the artist also bears witness to the tragic pandemic of Covid-19.
María Silvia Corcuera Teránwas selected for the XIII Florence Biennale (2021) and as Best Artist of Latin America and the Caribbean, by Ivy Plus Libraries Confederation (2020), among other awards throughout her extensive career. Her works are part of museums, private collections and the University of William & Mary (Virginia, USA).
Related Topics
Subscribe
to receive the latest news and articles written by experts
May interest you