PHOTOGRAPHY IN INK: A LOOK AT CONTEMPORARY COPPER-PLATE PHOTOGRAVURE
Penumbra Foundation's new exhibition: Photography in Ink: A Look at Contemporary Copper-Plate Photogravure, displays a group of photogravure prints, which offers viewers the rare opportunity to expand their understanding of material photography.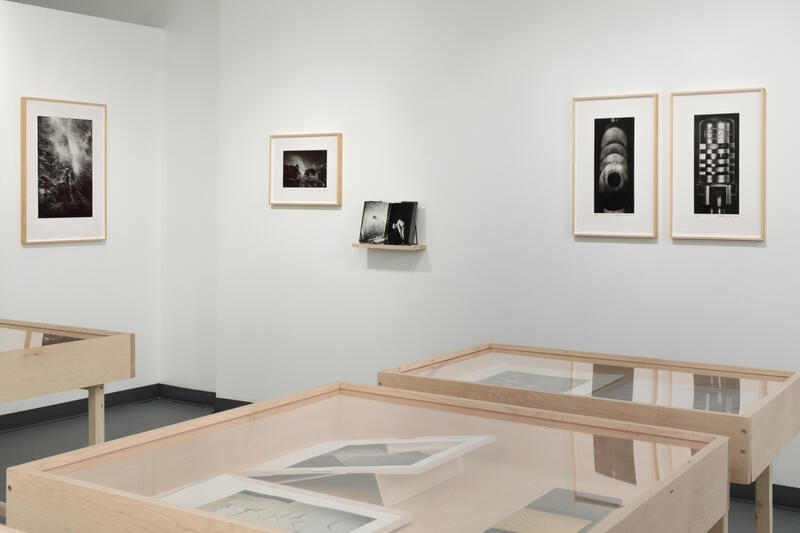 Photogravure is a 19th-century-derived process used to create highly tactile and compelling images by combining photography and printmaking. Known for its deep velvety shadows, rich tones, and luminous highlights, photogravure is considered one of the most expressive ways to print photographs with ink. This exhibition celebrates a selection of exceptional contemporary artists working with this rigorous process. Their prints, plates, books, and portfolios vary in subject and approach, demonstrating the ample scope of the practice.
Photography in Ink presents works by two groups of artists: photographic artists who work with gravure printers, and gravure printers with their own art practices.
The artists featured in this exhibition include Luis González Palma, Fanny Boucher, Miguel Counahan, Beth Ganz, Jon Goodman, Marie Levoyet, Lothar Osterburg, Jennifer Page, Thomas Palmer, Paul Taylor, Unai San Martin and Craig Zammiello.
The exhibition also includes photogravure prints and plates, books and portfolios of work by Berenice Abbott, Kim Anno, Eric Chenal, Lois Conner, Roy DeCarava, Jenia Fridlyand, Constanza Gastaldi, Deborah Luster, Robert Mapplethorpe, Kurt Markus, Daido Moriyama, Ken Schles, Eric Taubman, Milagros de la Torre and Tufic Yazbek.
Related Topics
Subscribe
to receive the latest news and articles written by experts
May interest you